I have decided to use this post to do some reviews sort of stuff and some planner related information. Why not? Happy Friday.
I have been a sticker collector for a few decades. Yes, I said decades. Anyone remember those cool laser stickers (that is holo-ish and 3-D???)? How about those scratch and sniff? And the puffy stickers? Suzy Zoo? Mrs. Grossman? Back then I collect them just because they are cute. I collect them to look at and if I want to use them, either I use them sparingly or I buy 2 sheets (1 for safe keeping, 1 to use). Anyone who can understand me? Anyway, now that the planner stuff is so hot and stickers have became a hot commodity. At least some of the stickers are functional, other than "just" being pretty. I am on board!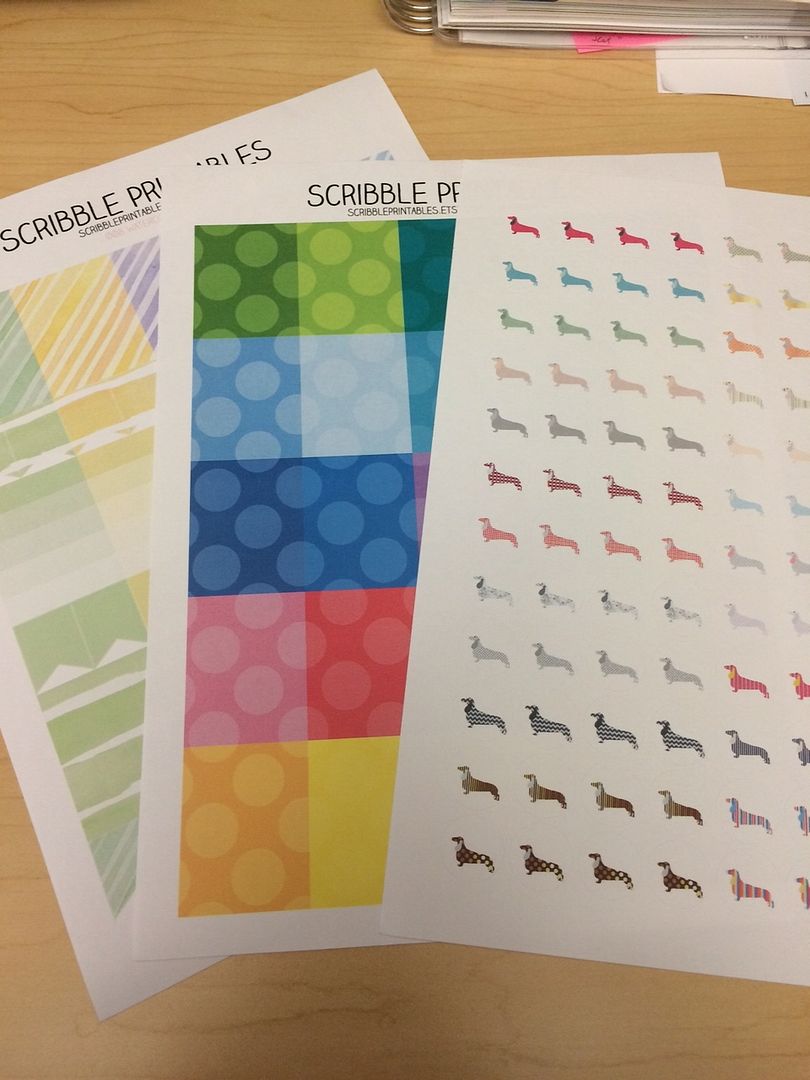 Bought some Scribble Printables the other days. Planning to use them for some future spreads. I am still not good with decorating, so we shall see.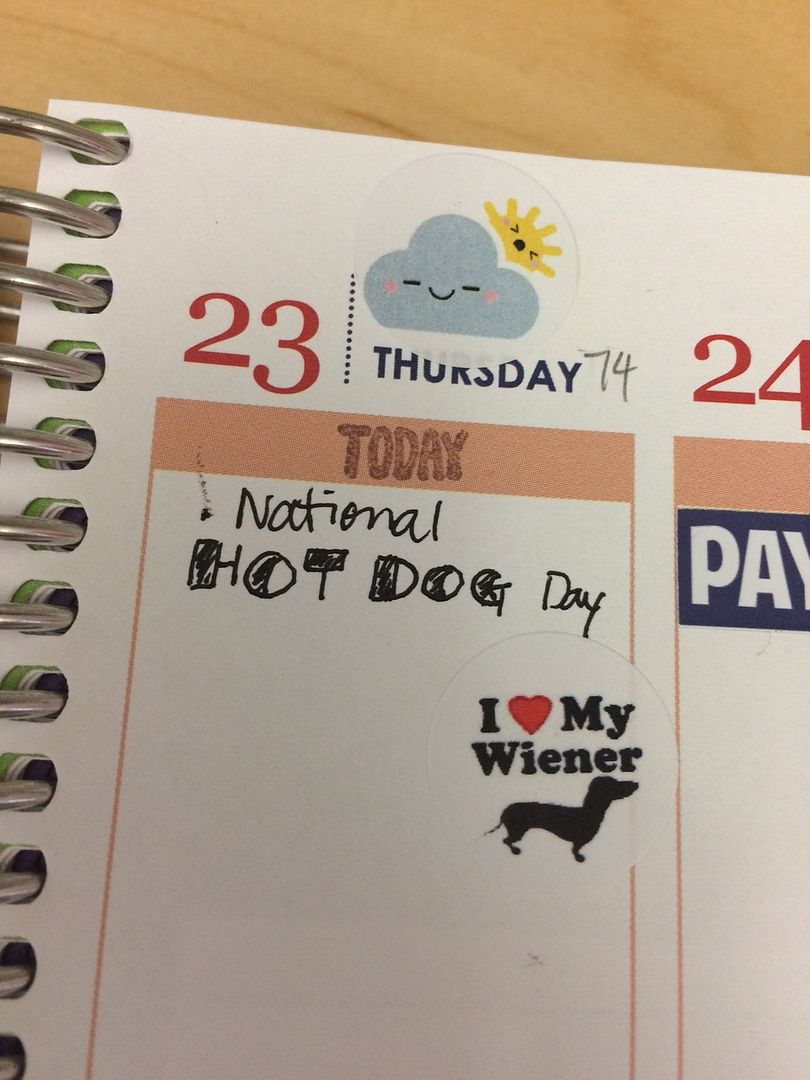 Yesterday was National Hot Dog Day, so I have to put that on my planner. ;) That sticker is made by me. And by "made", I mean slapping the graphic into the template. The silhouette is Gigi. :) When she was still skinny.
Speaking of making stickers (dangerous combination for me). I "made" this sheet full of dachshunds! I used to be a sticker collector, so this is like going back to childhood. They are just 3/4" round removable stickers. Nothing fancy, but oh so cute.
Ok, by now I have ordered from a handful of shops. Here are some initial reviews.
My favorite shop so far has to be
PlannerChickDesigns
. Fast shipping and lots of choices. I really like them. I have ordered 3 times from them so far. She also uses removable stickers. Glad I found her. She even has a church kit!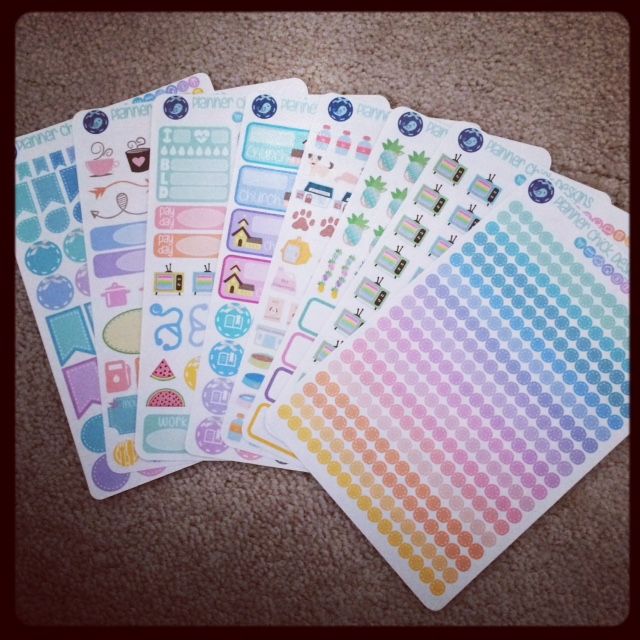 ScribblePrintsCo
is a cult favorite and I like them too. They uses glossy paper, which is usually not my choice of sticker, but I like it. I have ordered twice. Haven't receive my 2nd order yet. Ordered once from her printable shop. No complain there.
AlexStudio
--ordered twice. Wait is long, but her stickers are nice and I really enjoy my August mystery kit.
KarolinasKrafts
--Long wait, print quality is not as crisp as I'd like.
Libbieandco
--Long wait. Stickers are quite nice, that comes in your regular paper size.
SweetKawaiiDesign
--Stickers are kawaii, but I do not like cut edge. The stickers are lifted (some of them are) on the edge.
Vintage Gypsy Road
--long wait. I bought the dachshund kit. The dachshund does not really look like a dachshund. LOL. Oh well.
OhSoFawn
. These are hand drawn, quite whimsical.The wait is also kinda long. I bought some dachshunds too. :) They look more like doxies.
Post drafted on 7/24/15. I will update more photos etc when I have received them.