My mood swing was crazy. I seriously think I have some sort of depression. I am sorry for those who are around me. But I am determined to be better. So that.
I am also having fun to use my planner. I like "some" decoration, but not too much. And I need to stop buying stickers. So I will be avoiding Etsy and will be relocating my credit card. I need to clean out my card holder anyway. Another thing to put on my planner. :) I still use my digital calendar, because I need the notification.
This week was unpleasant, I am not just talking about me, but the weather. 80+ is unbearable. But I took out my other fan (my original love, but it didn't turn) this morning and will be using that as well. 2 fans! Yay! And that also means I will be organizing my room some more... which I actually like. I have a "garbage bag" in my room for "non dirty" items and I plan to fill that way up. Love throwing/rehoming things away.
Anyway, the 4th was like any other day for me. We went to this restaurant, it was nice. Surprisingly I can't finish my food again!!!!!!!!!!!!!!!!!! And I water the yard again, because I want to prevent any fire from firework. And I do enjoy "yard work" in a limited amount.
I do not really enjoy firework much. They were so loud and scared me a few times. Fortunately Gigi slept through most of it!!! I think they didn't stop until like 11-12. Sheesh.
As a yearly traditional, I watched Independence Day. I really like that movie. My favorite part is when the president gave the speech on the day of in front of the crowd before they went to the "war".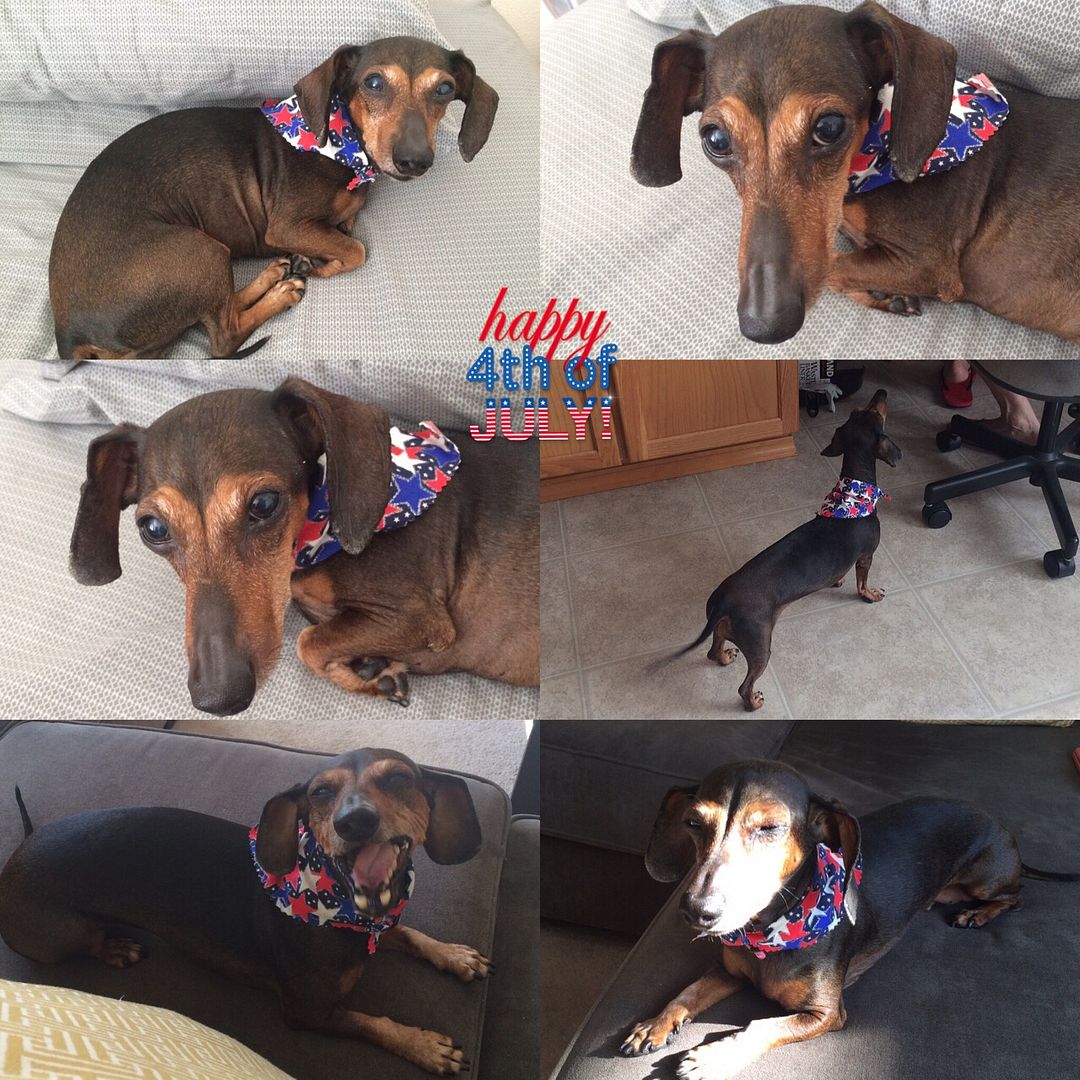 These were from the 4th.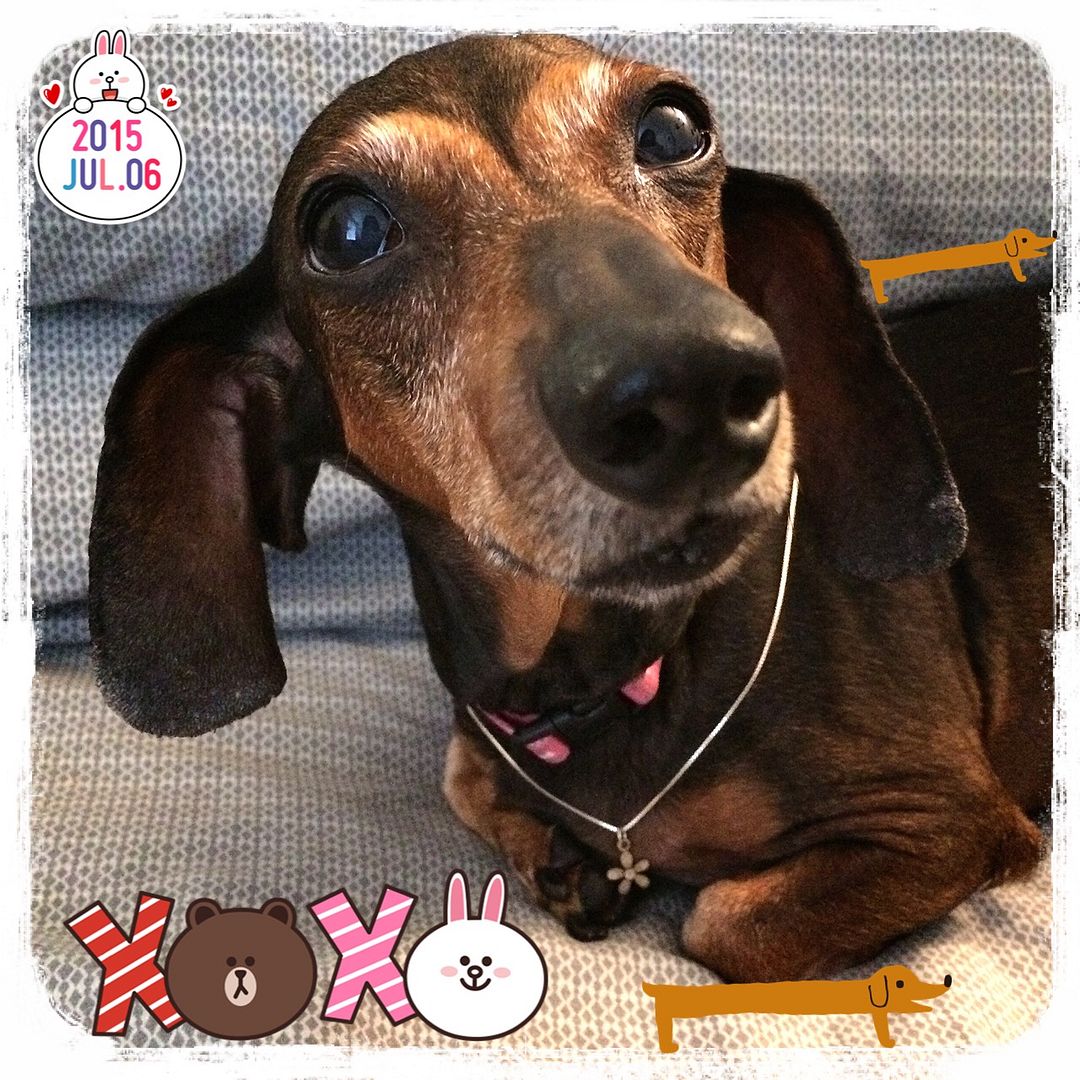 This is from this morning. She is so cute. And I appreciate and very thankful that she is such a gentle and kind girl. I am one lucky bastard. And she was wearing my necklace for the pic.