Another weekend has come and gone.
Our was ok. On Saturday morning Gigi decided she was not interested in her breakfast (Honest Kitchen) and a few blueberries (for her eyes). She wasn't even interested in a bit of snack! :( I was worried, to say the least. This girl LOVES food. She lives for food. But then throughout the day she started to show that she is hungry. She was watching us eat and took a few blueberries and treats. And she also ate her dinner happily (half the normal amount). She eliminated fine.
We even went to All The Best to get her more food and she peed in the store. Ha! Nothing new. I am used to be THAT parent. Just keep apologizing.
Then on Sunday, she decided she didn't want to poop. On top of her love for food. She is also a pooping queen! Multiple times in large amount (for her size). But nope, Miss Gigi decided pooping is not her thing. She ate fine and peed fine. End up only pooped once at around 4ish. Sigh. She ate fine though (still the lesser amount).
But overall, she seems good.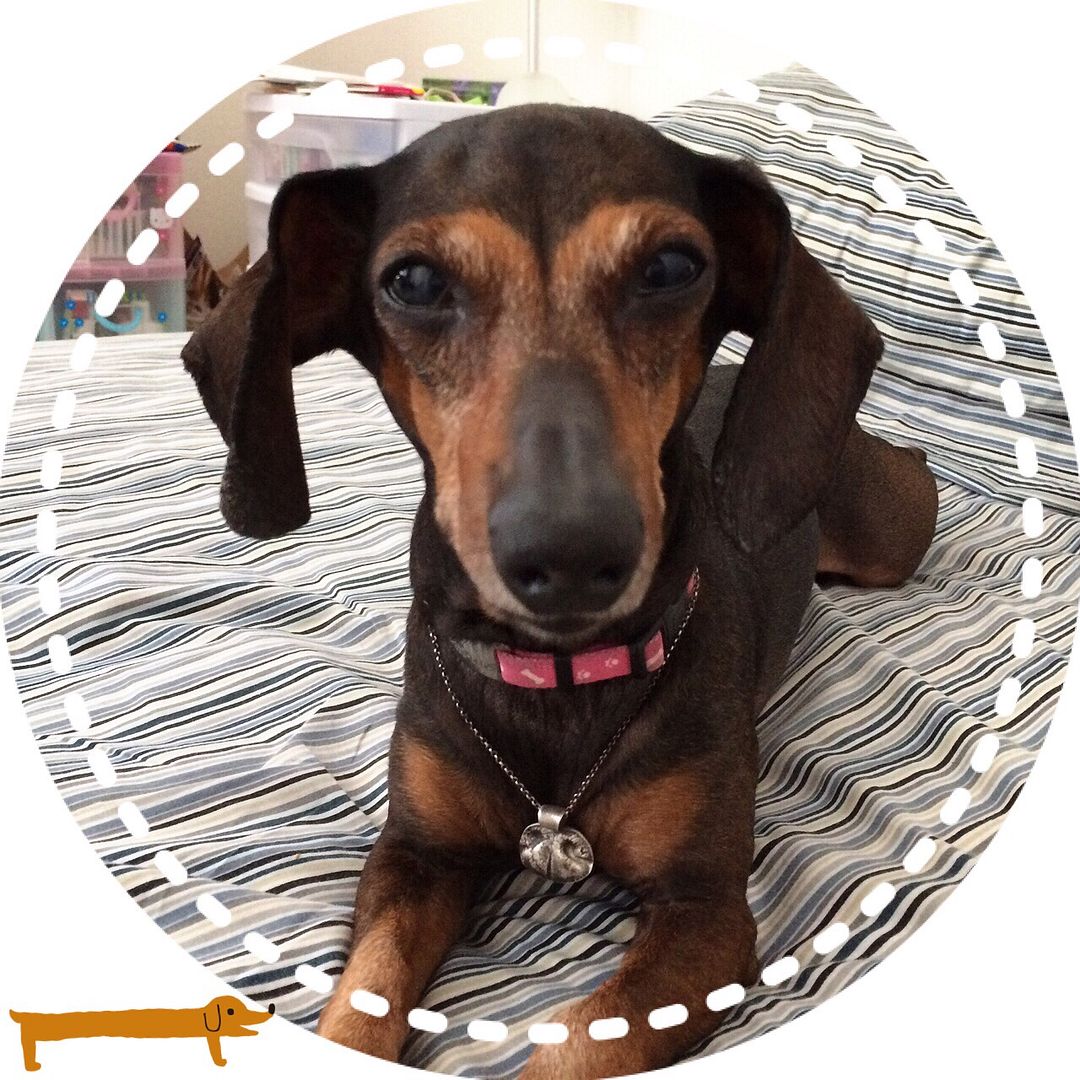 This is Gigi showing off her nose print necklace from Flirt and Flutter.
Another doodle from me.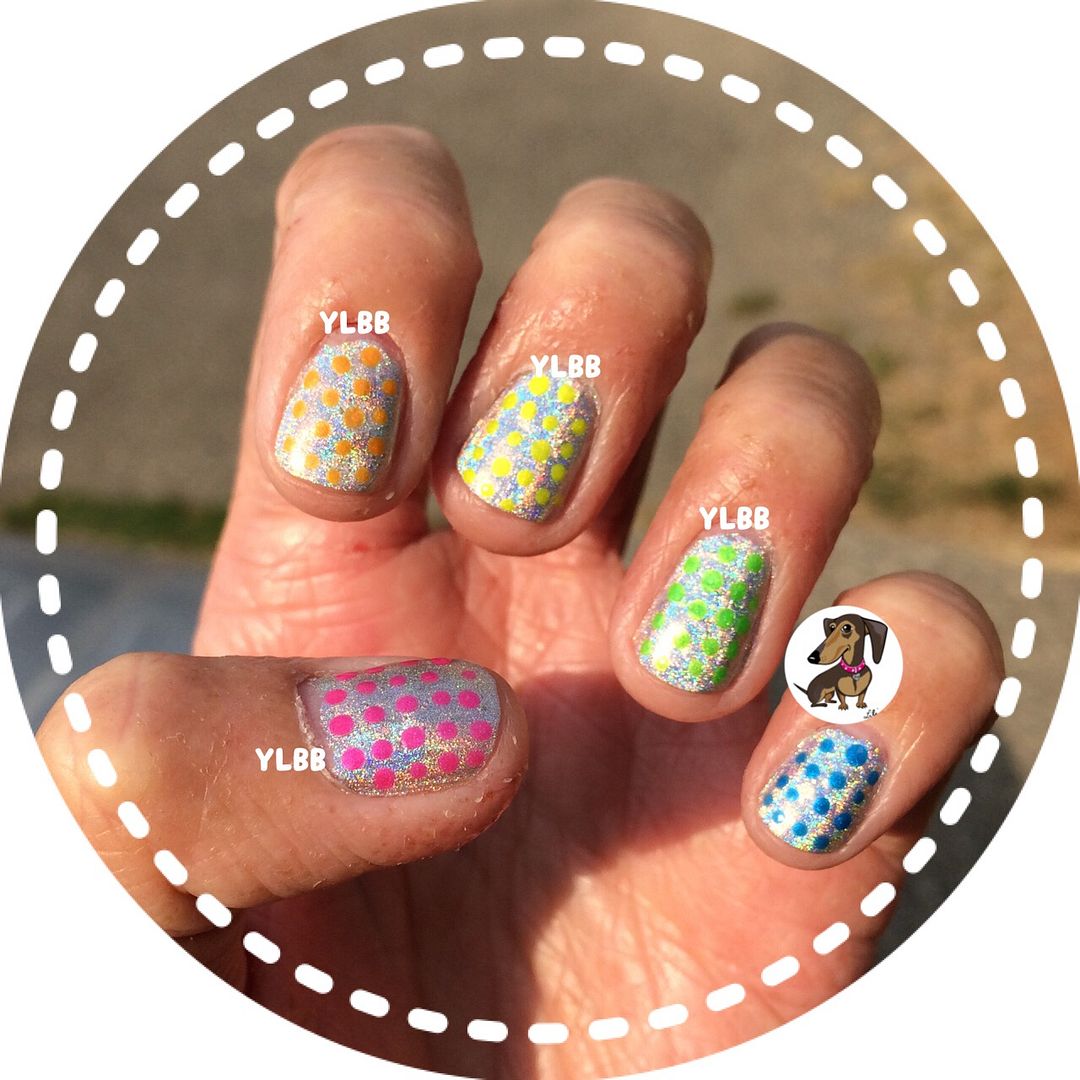 Really wanted to paint my nails, so I did. My skin has been horrible. My hands have been in pain from cracks. And my legs and arms has little patches that are itchy. So winter is too drying and summer is also giving me trouble! Can I get a break? Lots of cut on my fingers and cuticles are icky too. But this manicure is quite nice if you can overlook the skin issue. I call this Rustic Neon Dots.
What's on the nails:
Base coat:
OPI Nail Envy
-2 coats
Top color:
Color Club Harp On It
-2 coats. (I got it long time ago, but it is still available)
Dots: Various neon color from China Glaze a few years ago. Not sure if they are still available.
Top coat:
NYC in a New York Color Minute Nail Polish in Grand Central Station
.-2 coats
+All products in my posts were purchased
with my own hard earned money, unless otherwise stated.
+All opinions, dry humor, sarcasm, bad English and skin issues are purely my own at the time of the posts and they are all subject to change without prior notice.
+None of the links are affiliated links unless otherwise stated.