TGIF!
I am shocked today, as I have received a convo (lingo on Etsy) from Andrea (Scribble Prints Co)! Someone saw my whining post about me "being banned" from the FB group (for the record, SPC's FB group was actually deleted by SPC, so I was not banned.), took a screen shot and sent it to her. I did delete the post shortly after I posted it and then I decided to go on IG to check out if she mentioned anything (I didn't follow SPC on IG then). Once I saw that they deleted the group, I removed the post. And I talked to Andrea and we are all good.
The shocking part is that someone actually read my blog, which is nice. This is my personal blog that I talk about anything I feel like sharing, what is shared here is only my opinion. Does not mean it is the universal truth. Just opinion from little old me. So that's that.
Yesterday I got 2 more sticker packages. Ha. Happy Mail. Sticker Mail! One from
Planner Chick Designs
and another one from Planner Kate. PCD is my favorite shop and this is my 4th or whatever order. And this time I actually got her rare freebie! This is a new incentive she was doing. Whoever got a specific freebie in their package will get a $50 credit to shop shop shop! And guess what? I GOT IT!!!!!!!!!!!!!!!!!!!!!!!!!!!!!!!!!!!!!!!!!!!!!!!!!!!!!!!!! I actually sort of had a feeling (or hoping???) when I opened my package. And taadaa!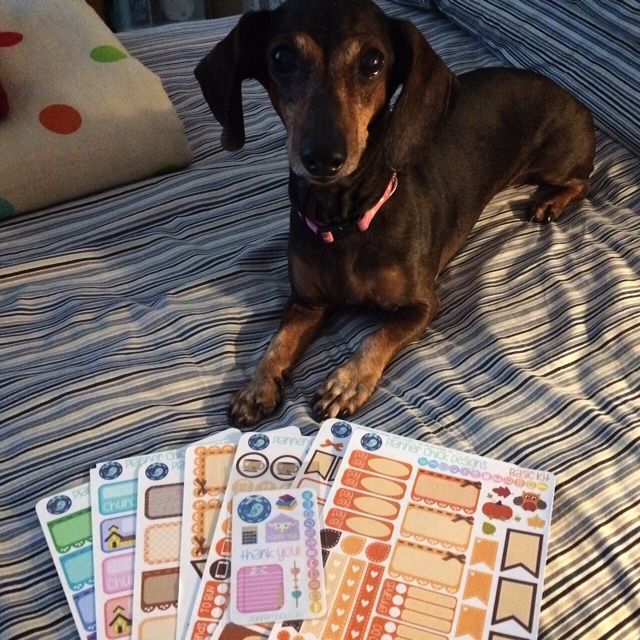 "Forcing" Gigi to pose with my haul. The tiny sheet is the rare freebie!
This is my first
Planner Kate
haul. The washi grab bag is very nice. I really like that! The other stickers are nice too.
Last but not least, earlier this week I got a package from MooGoo. They contacted me earlier last month to see if I am interested in trying out their eczema relief problem. Of course I said yes. So I have been testing the
eczema cream
and the
msm cream
. So far both items have been great and I really enjoy them. The eczema cream has a a physical sunscreen type of texture, you have to rub it in. But both seems effective to calm my skin, which is great. I will do a more thorough review later on. I haven't try the milk wash yet.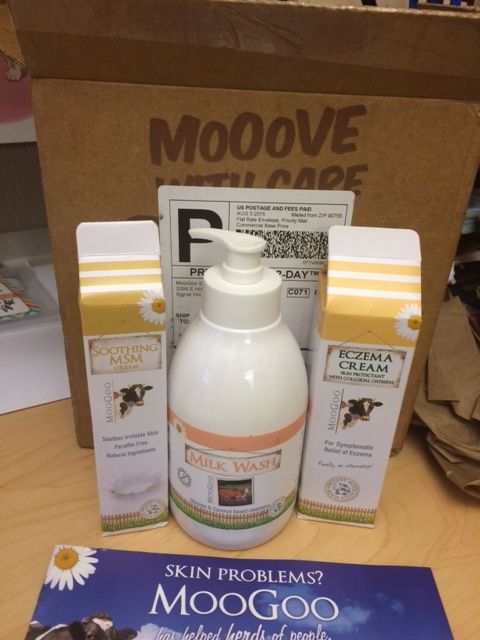 I have also made an appointment with a TCM (Traditional Chinese Medicine) practitioner for next week. I am excited. I am a firm believer in Chinese herb. Will share more later.
+All products in my posts were purchased
with my own hard earned money, unless otherwise stated.
+All opinions, dry humor, sarcasm, bad English and skin issues are purely my own at the time of the posts and they are all subject to change without prior notice.
+None of the links are affiliated links unless otherwise stated.