So glad it is Friday. It is a good day.
I decided to take Gigi to work. Why? Because it is Friday. Because my boss is on vacation. Because the weather is nice. Because Gigi is a good girl. She was a good girl. No accidents at all. Well behaved and cute too. We had multiple potty break and she peed every time. I am so proud of her. And all she wanted to do indoor is to sit on my laps. :) And that's ok, most of the time. After awhile, my butt hurts. We went to the food truck to get food. The guy told me he had one who passed away at age 19. The walk there was nice too. Gigi didn't walk very fast, but it was a very nice walk.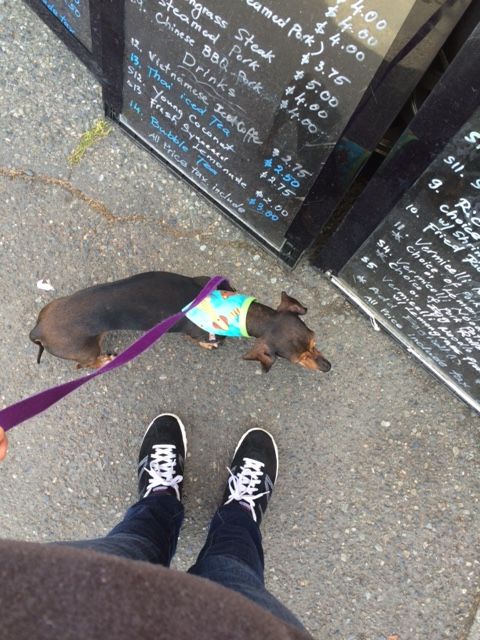 Waiting for our food. Well, my food.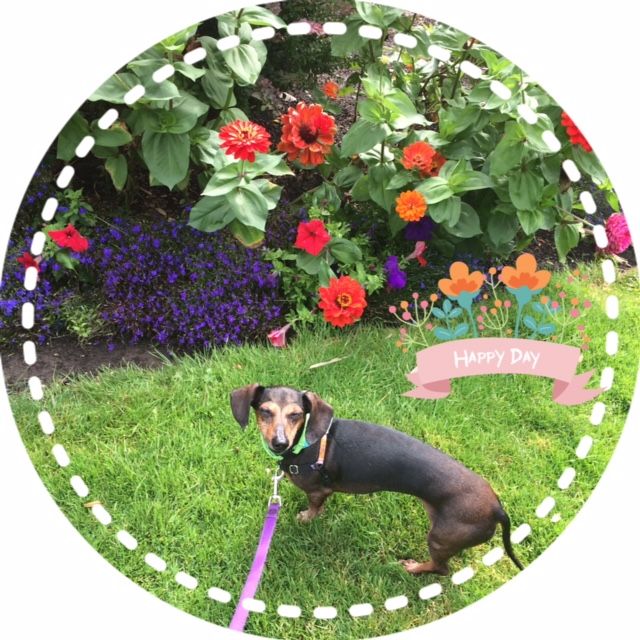 Her first break, at the triangle. :D
I have bought so many clip arts lately and this is one of them. I love it.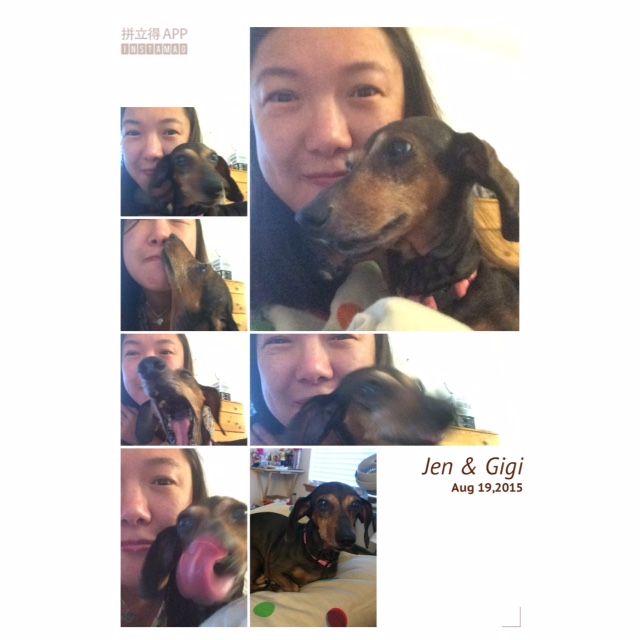 Selfie with my girl
Eczema update: Not very good. New site: my foot, worse on left. The TCM is not very effective yet. I understand Chinese herb is not fast acting, so I am thinking it could be healing slowly. But I also think the herb is giving me a D. Arg. So I don't know. Last time I used this method was many many years ago.
Planner update: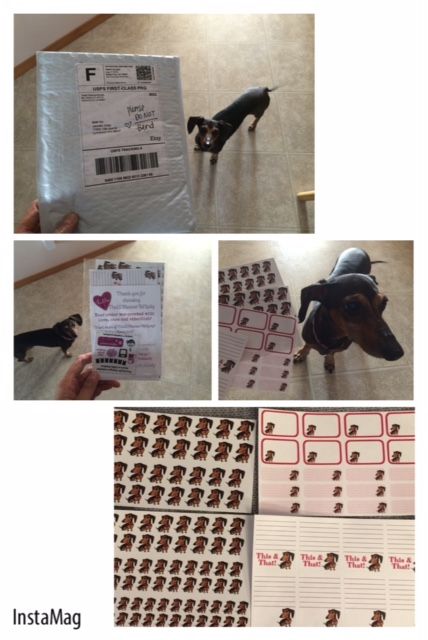 This is my lately happy planner mail. This is a custom order I got from theecplannerkitlady. I think I found her from one of the planner group on FB. Her bio said she takes customs, so I asked her on 8/17/15 and she convoed back quickly. After a few convos and sample pics, I placed my order. I figured if you have the software it shouldn't be too hard, but I don't have the software, so... She made me the following:
* 110 stickers of gigi,
(in 5 various sizes biggest being .750)
* 8 full squares
* 8 half squares
* 12 quarter squares
The Gigi stickers are on glossy paper and the rest are on matte. So why I need even more? Well, for the decorative. I can only make them into circle sticker, which is not bad, but sometimes I don't want it this way. They can cut the sticker around the image with the machine, hence. As for the functional... duh... functional!
And I got my stickers today--8/20!!! So fast. Great seller, great stickers. I love it so much. And now I ordered 2 more sets. :D I love my Gigi. LOOK AT THE STICKERS (image), isn't that adorable? I am so pleased with these.