Yes, I am still doing it. :D It has been 3 months and I am liking it. It reaaaaaaaaaaaaally reignite my love for stickers. How I wish I still had those laser stickers! Where are they, really?
This post will share a bit of my new stickers. Another way how I make my own stickers. And my new pen!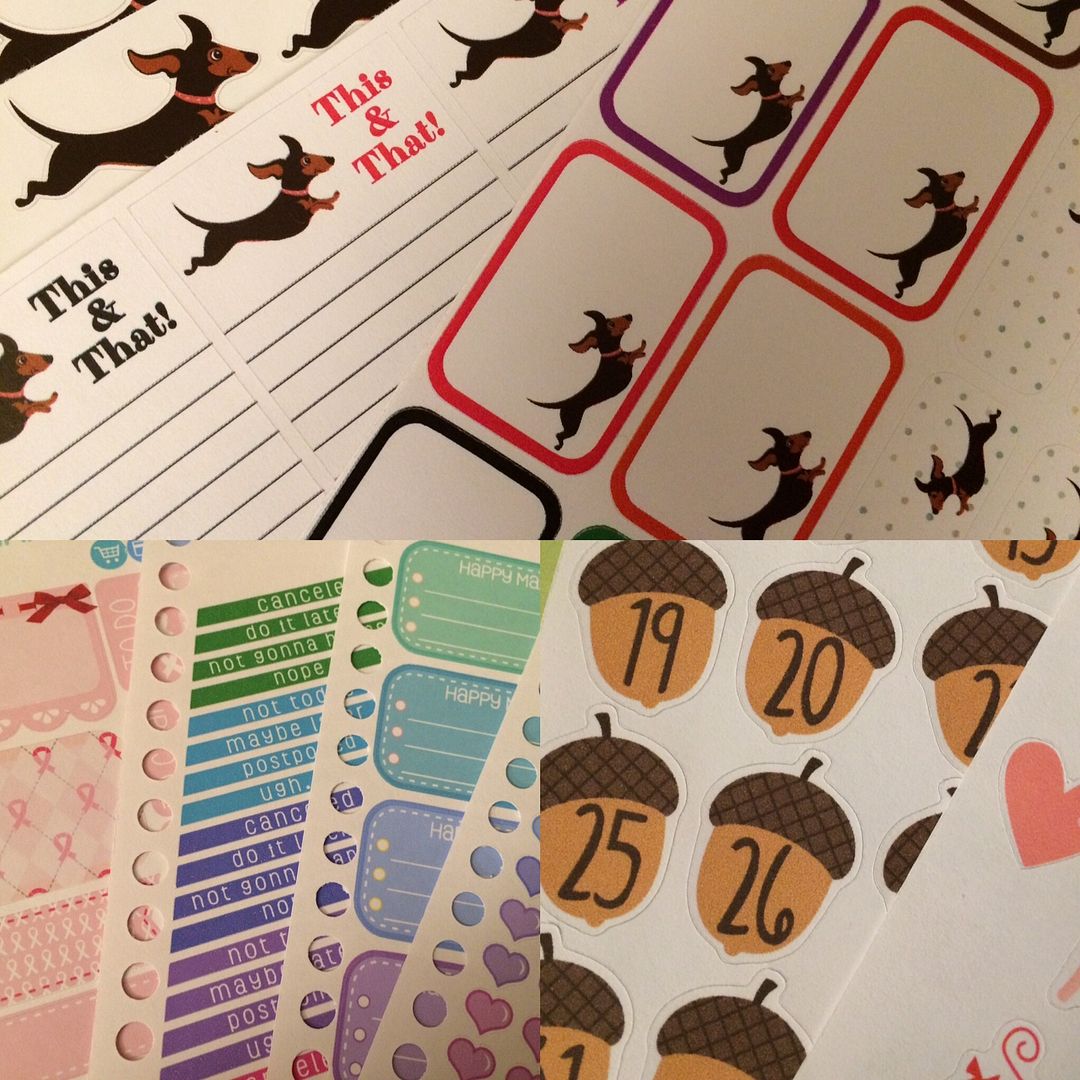 I haven't share every sticker order I received, but I posted more photos on IG. These are the latest. The EC Planner Kit Lady for my agility Gigi stickers. Too cute! Planner Chick Designs and Peanut Butter Taco. The last 2 orders contained some of my Breast Cancer Awareness stickers.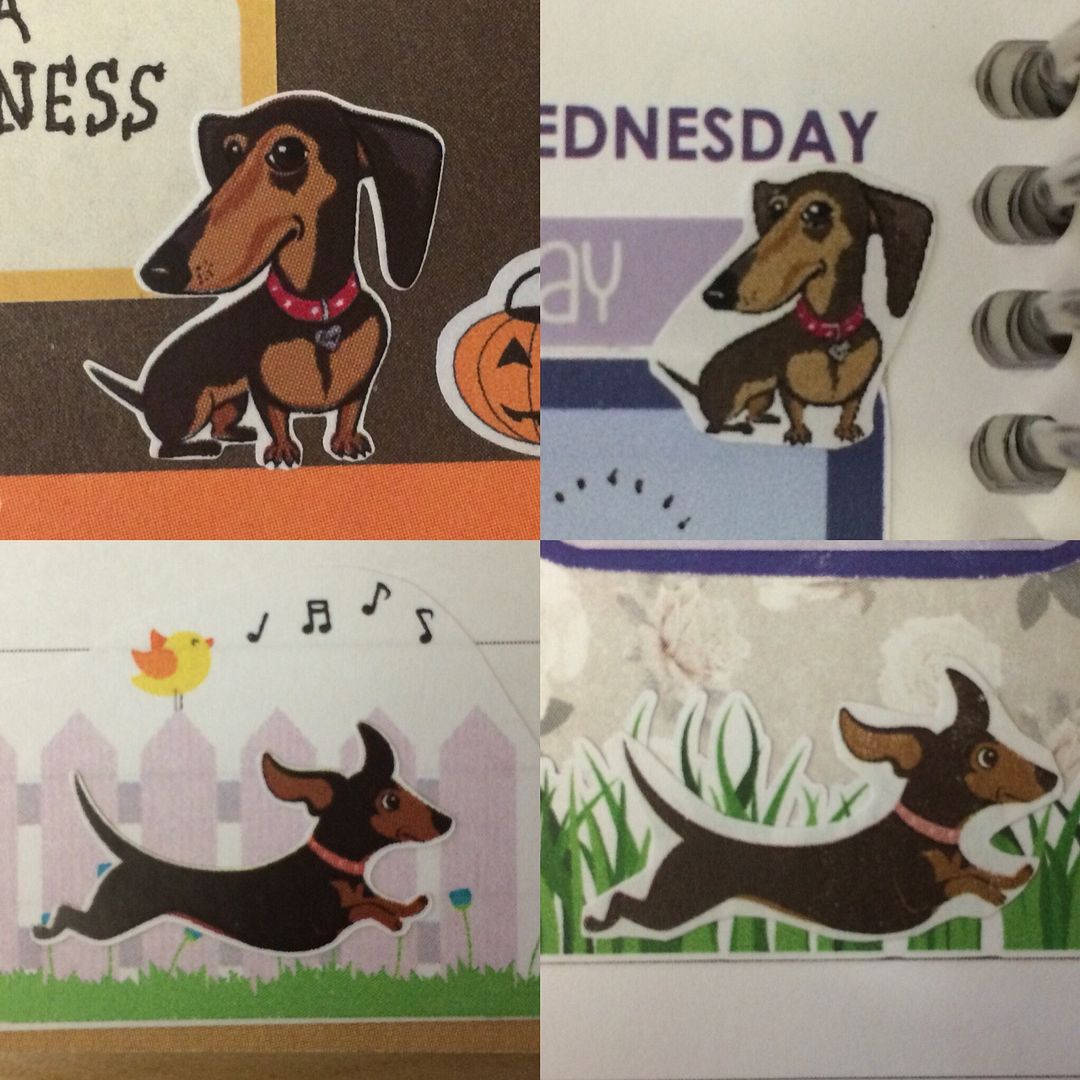 So on top of buying stickers from Etsy. I like to "make my own".
There are a few ways:
Printables (free ones or buy them from Etsy) and cut them by hands.
I make my full box and half box using Word and I add a little decoration in the corner from my own photos/graphics or clip arts I bought or obtained some way some how. :P
Making and using my own stickers are easy. The big difference is that I have to cut by hand. Look at the photo above. The left ones are cut with a digital and the right is hand cut my me. The line is neater and closer to the image with a digital cutter and more "rough" with me cutting manually. But they still look cute. And sometimes the boxes are not as straight... but it still works and it add a more rustic and organic feel to the planner. :D And I do like my Gigi illustration. Use those stickers all the time. My planner is turning into a Gigi planner. :D
You can even cut amazing images from magazine and just glue it on the planner. Use your planner like a scrapbook too. Why not?!
Helpful?
This is my new pen--
Pilot Hi-Tec-C Coleto
. Amazing. I can put 5 components into the pen body and I chose the finest point for the pen and I love it.
I have already decorated the majority of October. Haha. Just need to fine tune it when the week arrives.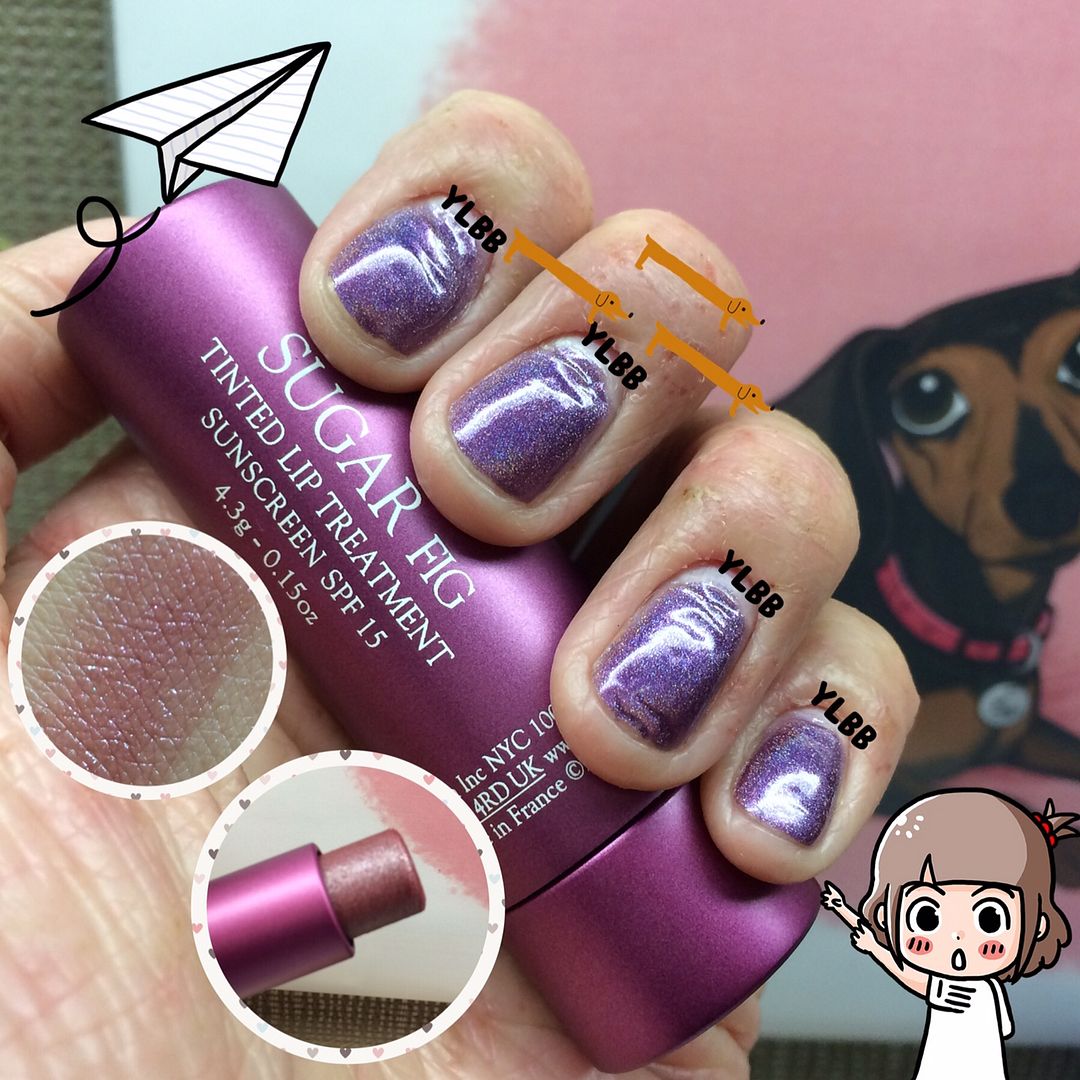 This is my latest lippie addition: Fresh Sugar Tinted Lip Treatment in
Fig
(
pearlescent wine tint)
. It is a nice color with quite a bit of "glitter" (?). It is not gritty at all, but they are there.
Skin is still fighting against the evil E. Not much to say. Herb still tastes like crap. And I am not sure it is working or not. Well, I am sure it is working some. But I want it FASTER!