I just felt like sharing my spread from this week. I still do not have a set style yet. But I am still having fun. And at least I know I prefer removable/repositionable stickers. Matte for writing. Glossy, ok. I like using my Pilot G-2 black 0.38.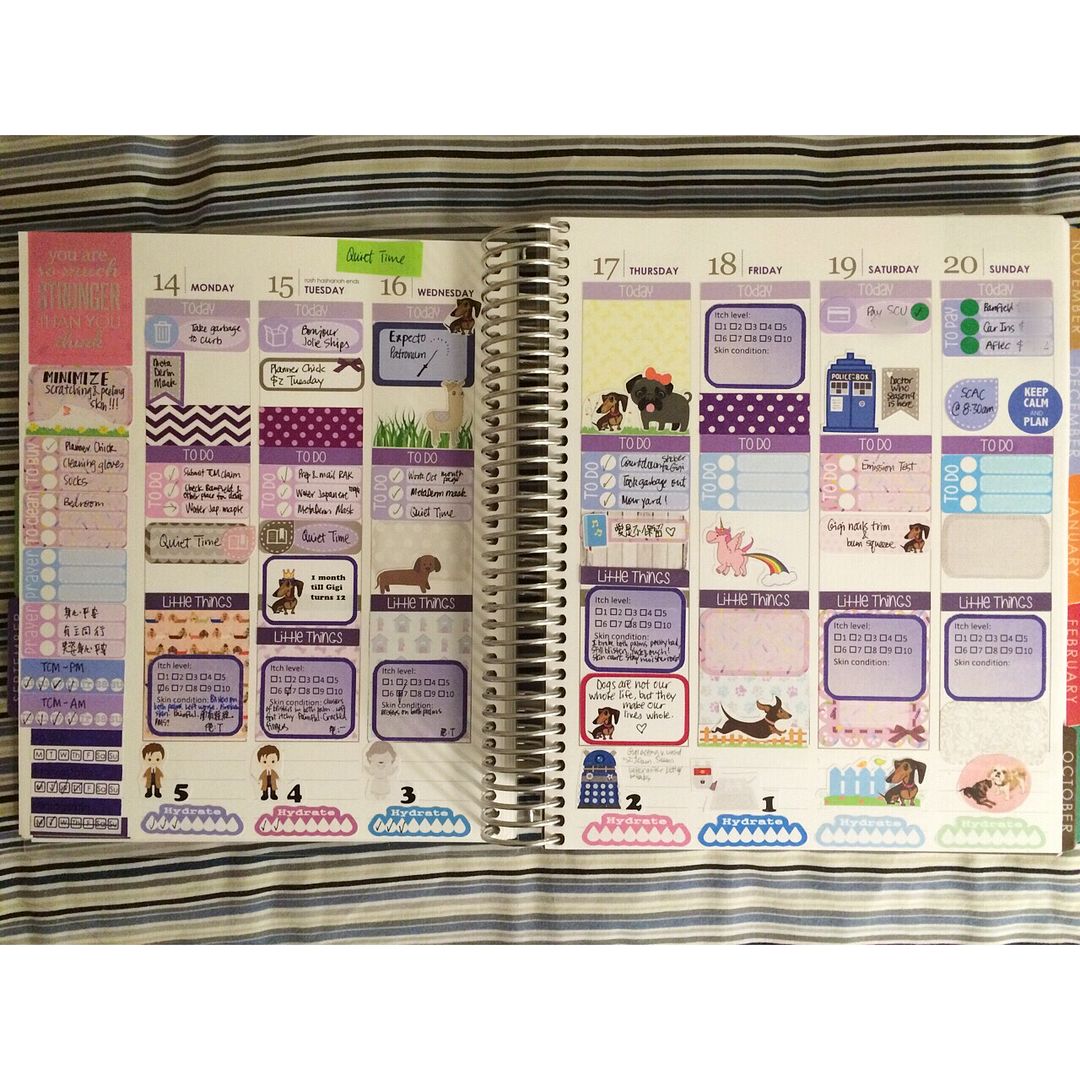 Most of these are from Planner Chicks The pink quote on the top left corner is from the Erin Condren sticker book. The bottom left lower corner is from The Gifted Pepper. Most of the Gigis are made into stickers from The EC Planner Kit Lady, though some of them I printed and cut myself. Stickers that are made by me (I now have a nice collection of clip art): Doctor Who count down, eczema tracker, Gigi birthday count down. background on the 17th and some of the Gigi. The agility Gigi and the little fence back ground on the 18th are from me too. Most of the full box.
Here is a list of all the stickers I used: Planner Chick Designs, The Gifted Pepper, Planner Kate, The Alex Studio, Stickerster, The Very Crafted Mama, The EC Planner Kit Lady, Anchor Lime Design (the unicorn!), Glam Planner and Planner Frenzy.
You can see a close up of Gigi's birthday count down sticker from my IG. I made it using Word. Yes. It is not too easy, but I make do. LOL.
And this is my latest order from The EC Planner Kit Lady. The dachshund and the swearing ones are custom order. Really love my order.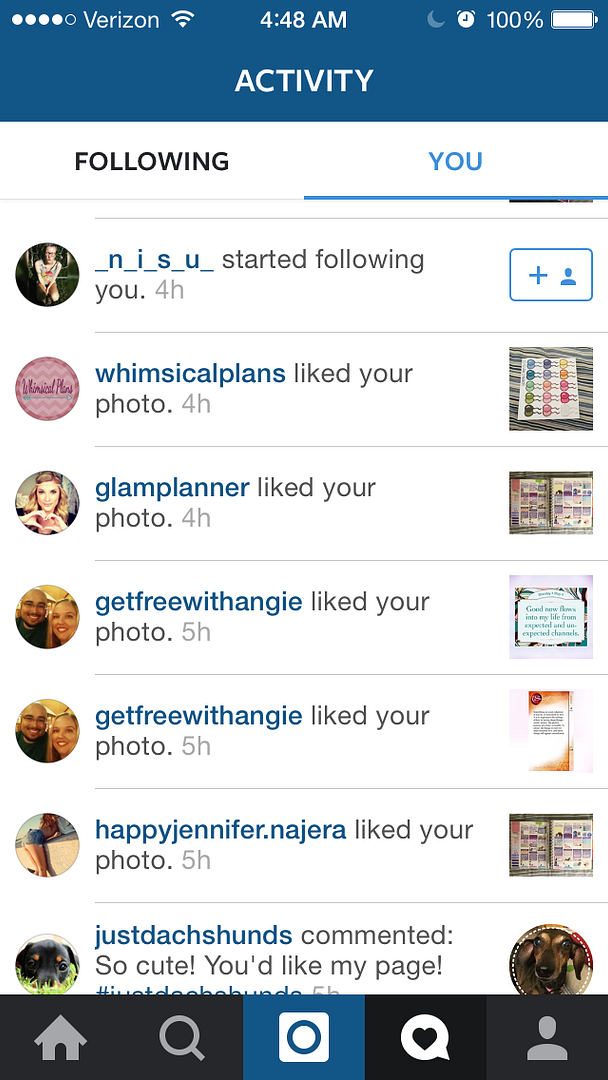 I actually got a like from Elle Fowler! I used some of her printable (yes, she now has a sticker shop) half box to fill out some space. The one I bought have neutral color and great for that. So that's a little "fan girl" moment.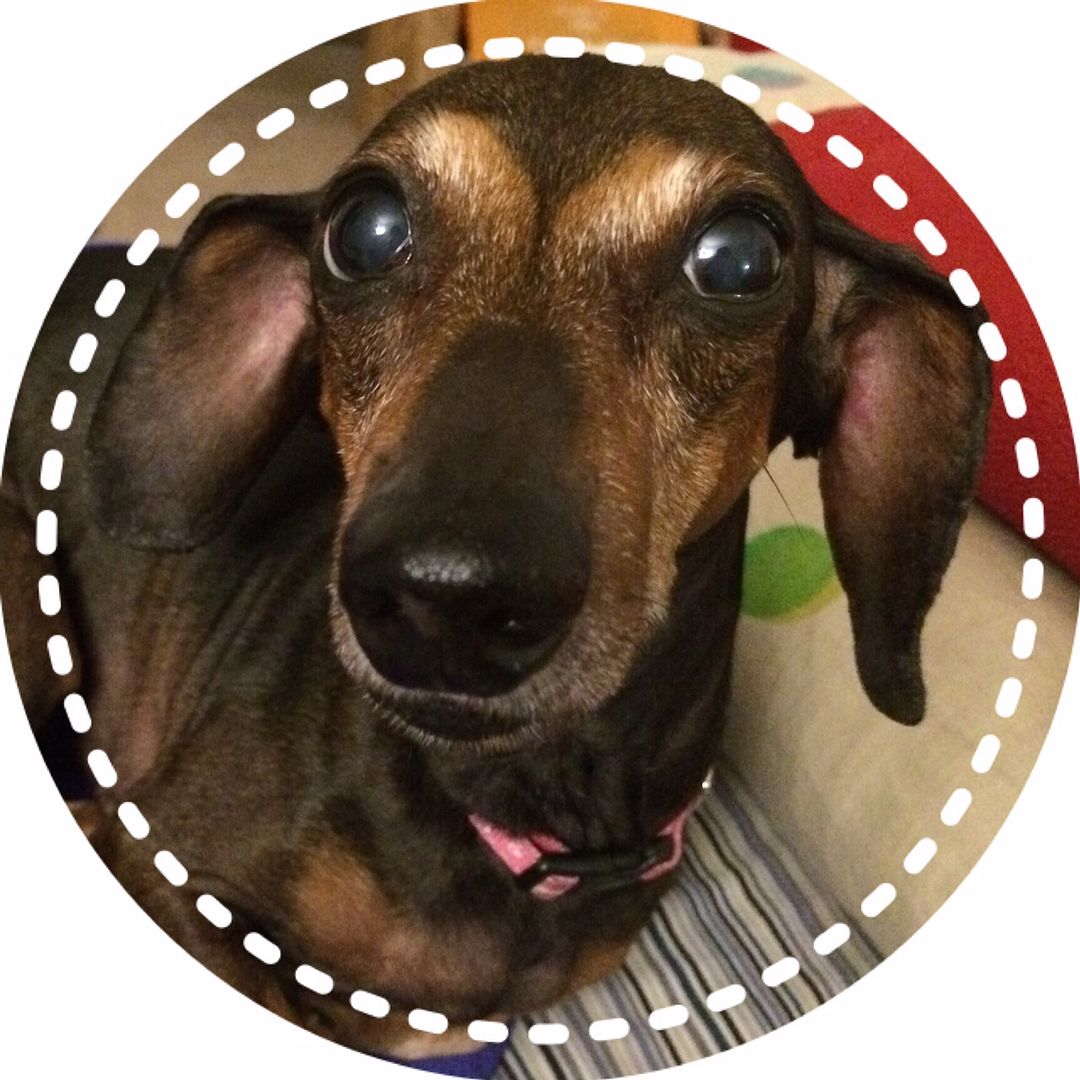 And this girl. Sigh. I just need to remind myself to let her go potty before we go to bed. But she is still a great girl. How cute is she!!!!!!!!!!!