I love stickers.
I thought we already know that. :)
I got SIX packages yesterday. :D That makes a REALLY happy mail day for me. It is funny, my packages were nail polishes last year and then there was a time they were makeup/lippies. Anyway. Here is a photo of them. :D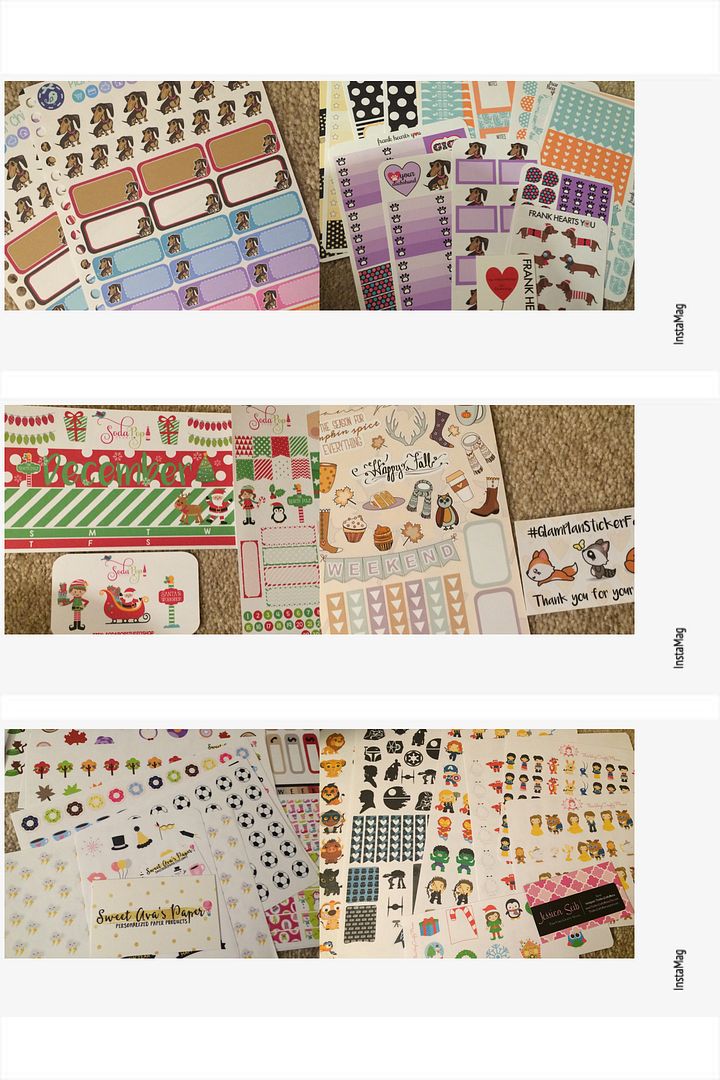 Top to bottom, left to right. All are from Etsy.
+
Planner Chick Designs
* -- these are customs I have requested MONTHS ago and I almost forget about it. And 2 weeks or so ago she asked if I was still interested. Heck yea. You NEVER say no to Gigi stickers. They turned out so cute.
Side fact: she was the first one I requested custom Gigi stickers, then her shops just exploded, that's when I found The EC Planner Kit Lady and she made me my first set of adorable Gigi stickers, which I still love and use.
Side fact #2: Wendy sent me the link to my custom listing with my full name on it. And some loser still purchased it. Damn people. But I still got my stickers. Take THAT.
+
Frank Hearts You
* -- I ordered 2 sets and she threw in a set of Gigi custom stickers and a sheet of Christmas dachshunds too. Steve and Wendy are the nicest people. I found their shop back then when I was searching for dachshund planner stickers. Great quality adorable stickers. And they are generous and kind. Made my crappy day much better. And the Gigi stickers are THE BOMB!
+
Soda Pop Studio
-- found this sticker set via one of the FB groups. This set is specifically for the monthly spread. How neat. And I can't wait to use it. And she included a cute freebie.
+
Glam Planner
. That's Elle (from YouTube). I wasn't having a very high hope, just want to test it out. And surprisingly, it is quite nice! It is glossy sheet, which is not my favorite. I do use them for decoration, but I don't like to write on them. The freebie is adorable.
+
Sweet Ava's Pape
r* -- she did the adorable dachshund stickers for me. She sells a sheet with a variety of dogs and I requested one with just dachshund. Cute images and sticker quality is great. I got a variety of different things this time (no dogs). 2 are grab bags and not all sheets appeal to me, so I will be sharing those.
+
This Very Crafty Mama
*. I got a bunch of movie character ones and got a Star Wars set (which she accidentally only sent me 1 sheet instead of 4... but she is sending the rest today. So it is all good.).
I am very pleased with all these.
*--purchased more than once.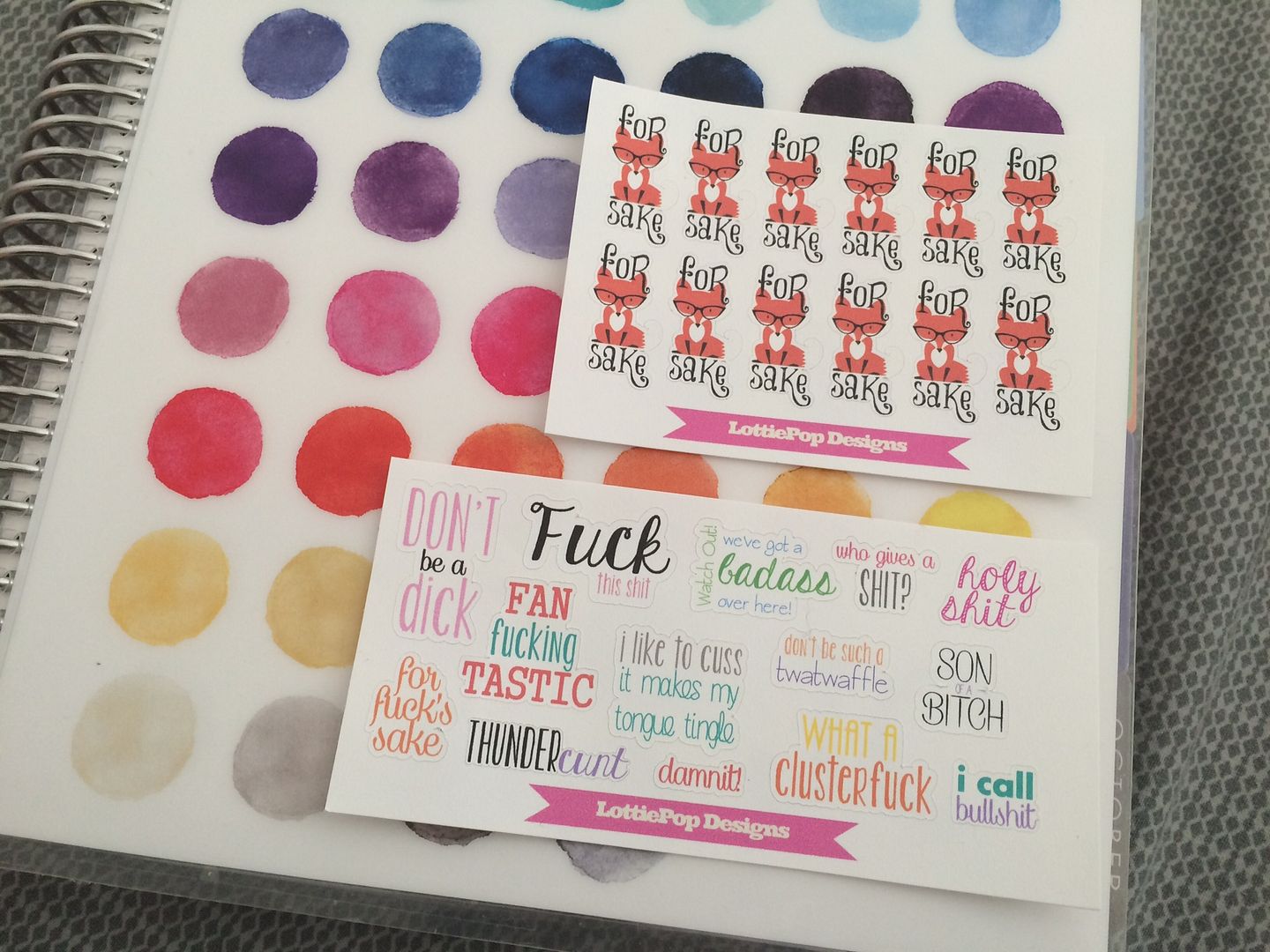 Then earlier this week or so, I got this fun sticker from
LottiePop Designs
(from Etsy again). I like them a lot. Buuuuuuuuuuuuuuuuuuuut, they are so small! About the size of my palm! The stickers from the other shops (see the first pic), they are all double in size (that means more stickers) and about the same price. So, I don't think I will buy from this shop again.