I am glad Halloween is over. I am not a big fan of it. And Gigi does not like it when someone ring the door bell nor knock on the door.
So on Saturday, we left a bit after 5 and there are already some of those trick or treaters on the street. Glad I avoided them before they come to the house. Planned on going to All The Best for some treats. Arrived shortly after 6 and they were closed!!!!!!!!!!!!!!!! I was trying to pull and push the door and then saw the sign. Duh. Sorry Gigi, have to put her back in the car. LOL. I went to the PCC next door to get something to eat while debating what is the next step. We already planned to hide out in coworker's house a bit (she is much better when the door bell is in someone else's house)... but didn't want to go too early, so we stopped by PetsMart. While walking across the quiet parking lots, some random girl asked to use my cellphone. My answer is no. I am sure you could use the phone inside the shop. So sketchy. Bought Gigi some treats and went to visit coworker. I didn't dress her up, because it's quite cold. But she was wearing her pumpkin bandana.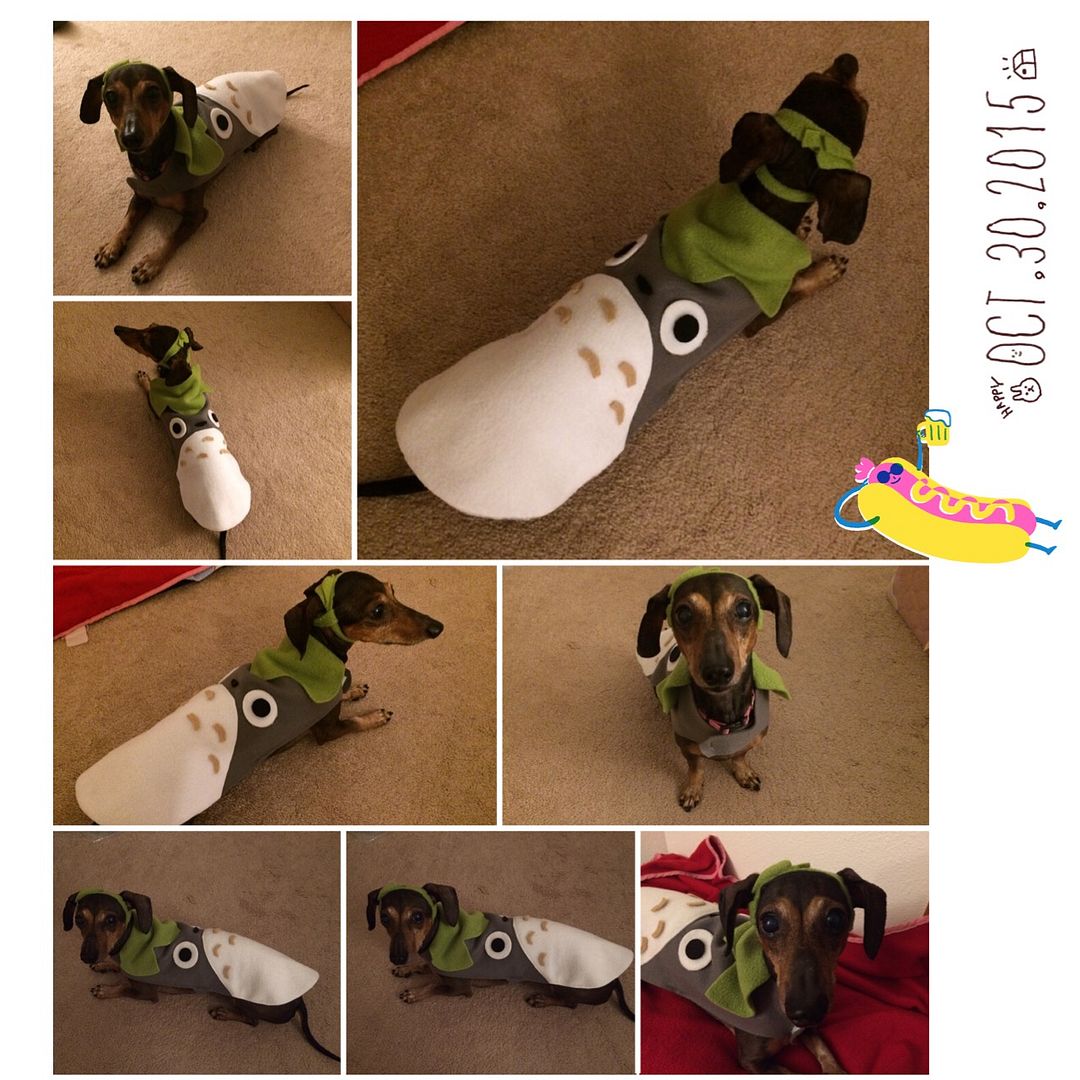 Yup, she is Totoro again. I completely how the headband thing works, so I had to look at an old post. Haha.
She got sick last night (Sunday). Puked 3 times. And this is the 2nd time she puked since she switched to the new food. :(
Yesterday was uneventful. I did something that I haven't done in a veeeeeeeeeeeeeeeeeeeeeeery long time. I skipped the shower. I am wild like that. Shower has not been my favorite thing lately: 1/cold. 2/my skin is all wonky and it hurts to shower. My scalp did get rather itchy at night though.
I still love and enjoy my planner a lot. Bought so much stickers lately and washi tape. Washi is a new thing for me. And I need to stop! And I am quite happy with my collection.
Skin is still undesirable.