While browsing Etsy awhile ago I found a cute dachshund necklace.
I ordered it on 11/18 and received it on 11/30. Considering there are customization component(s) in it, the time frame is not bad at all.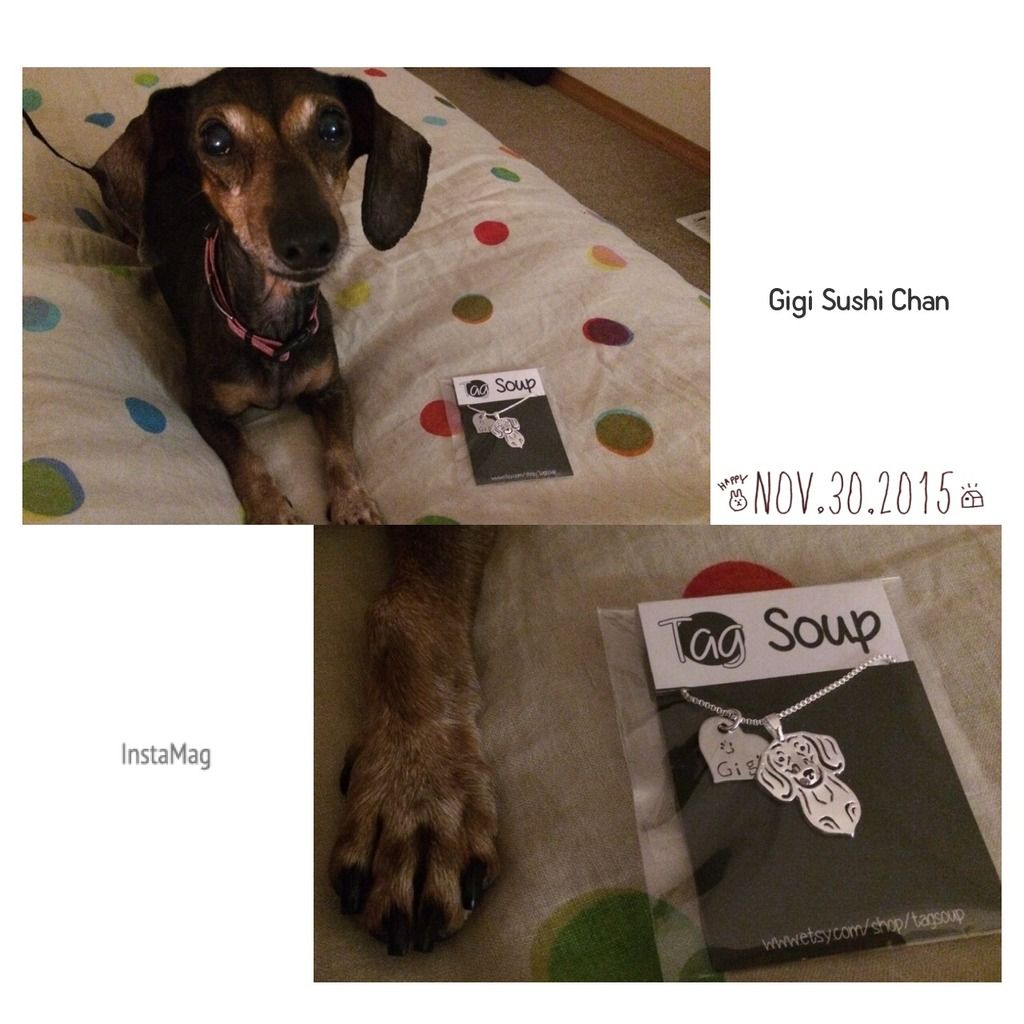 I bought it from Tag Soup from Etsy. I remember seeing the design elsewhere on Etsy. Sure enough they are
here
. The one I bought is probably a "fake". Not in any precious metal. But I love that it only costs me a fraction of the price and it came with a little heart tag with Gigi's name on it!!! However when I tried to wear it this morning, the clasp (the lever part) broke right away. Ha. The necklace itself felt cheap, so I am not too surprised (still a bit disappointed though). I sent a message to the seller and let see what will happen. This particular necklace is not in her shop currently. She has other dog breed with the same design in her shop. I think someone reported her? Look at cutie Gigi in this pic. :)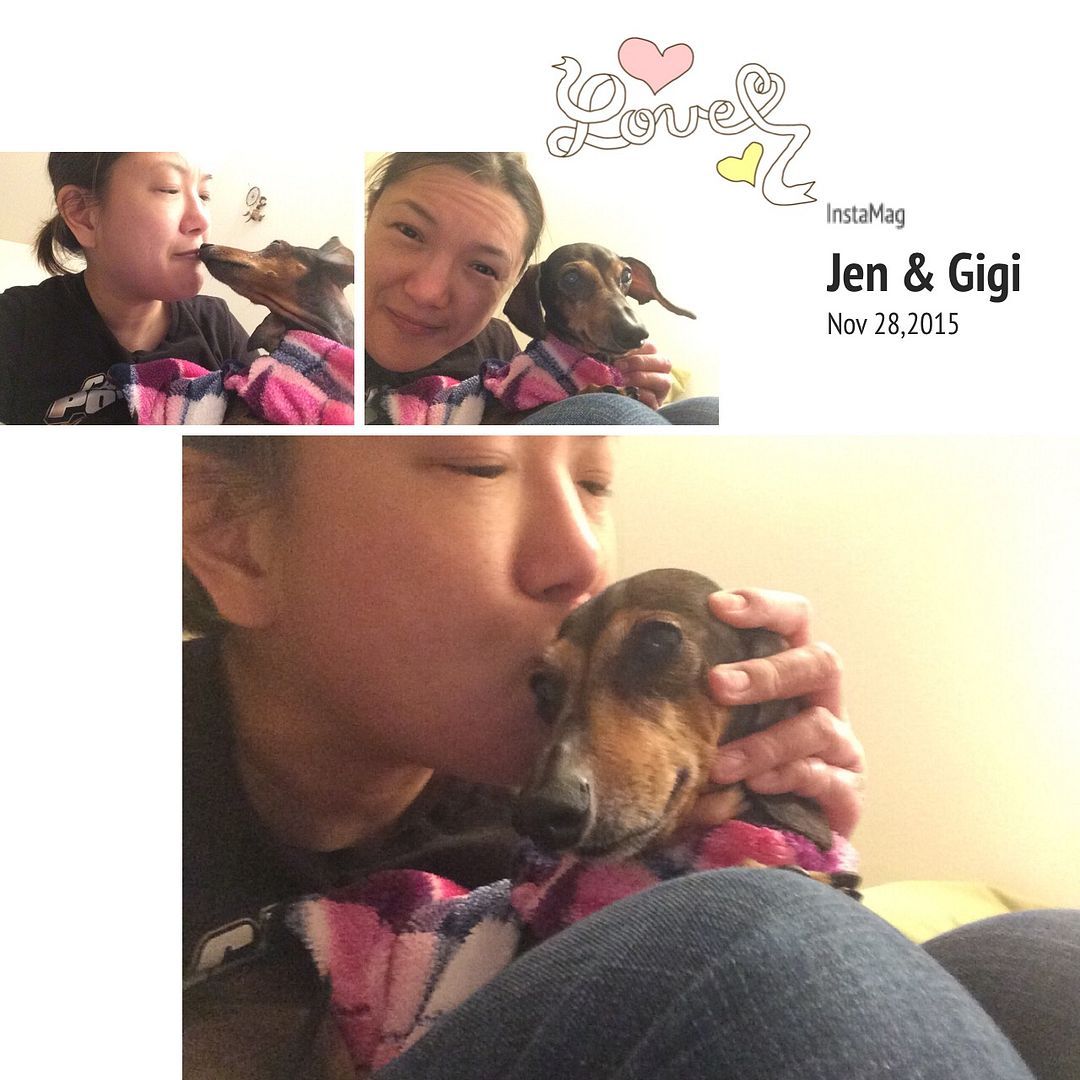 Look at me and the cuteie and me forcing kisses on her. Ha. She has lost a bit of weight, because I have not feed her her usual amount of food due to the new medicated diet. I am giving her more now that I know she and the food is getting along fine. She has less poop too. I need to check and confirm her next appointment for her blood check as well.
My skin is still kinda meh. Mostly my hands now. My legs are gratefully almost back to normal. Yay. My hands not so much. Now the back of my hands are highly irritated. Sigh. And I have stopped going to the TCM as well. I have already used up 1/3 of my HSA, which is not acceptable. And insurance does not cover it at all.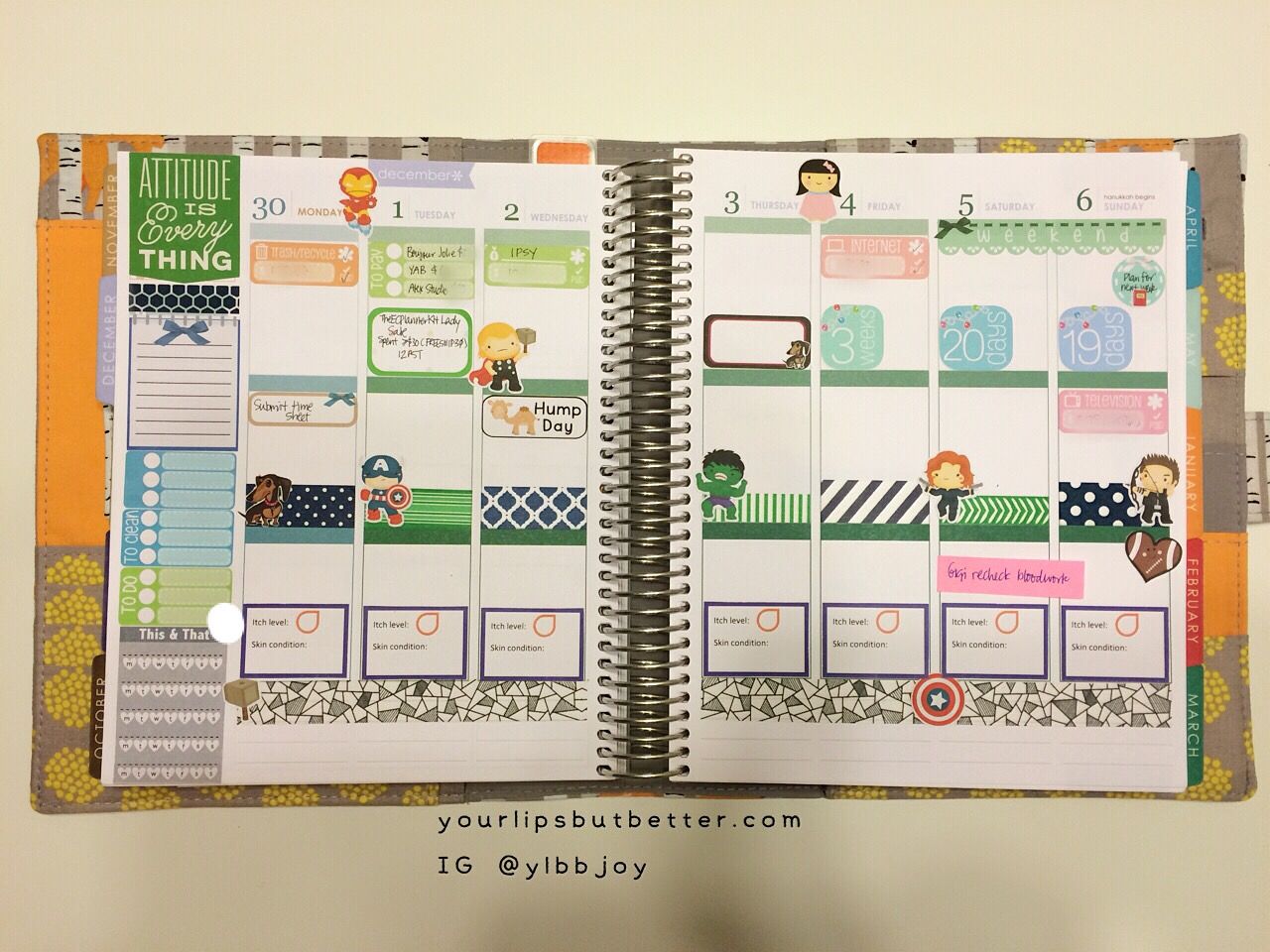 This is this week's spread. Avengers! I have spent so much money on stickers that it is not ok as well. I am so broke and it makes me angry. Meeeeeeeeeeeeeeeeeh.
Bonus baby Gigi pictures