I took Monday and Tuesday off. It was fun yesterday. And today I want to rest.
I am done with my Christmas shopping too. Whoop. Even got Gigi present too. ;) Not sure if anyone like them though.
I also finally finished Scooby Doo on Netflix. I like to watch "silly" shows and this one is interesting. I didn't expect how the storyline shifts. Interesting.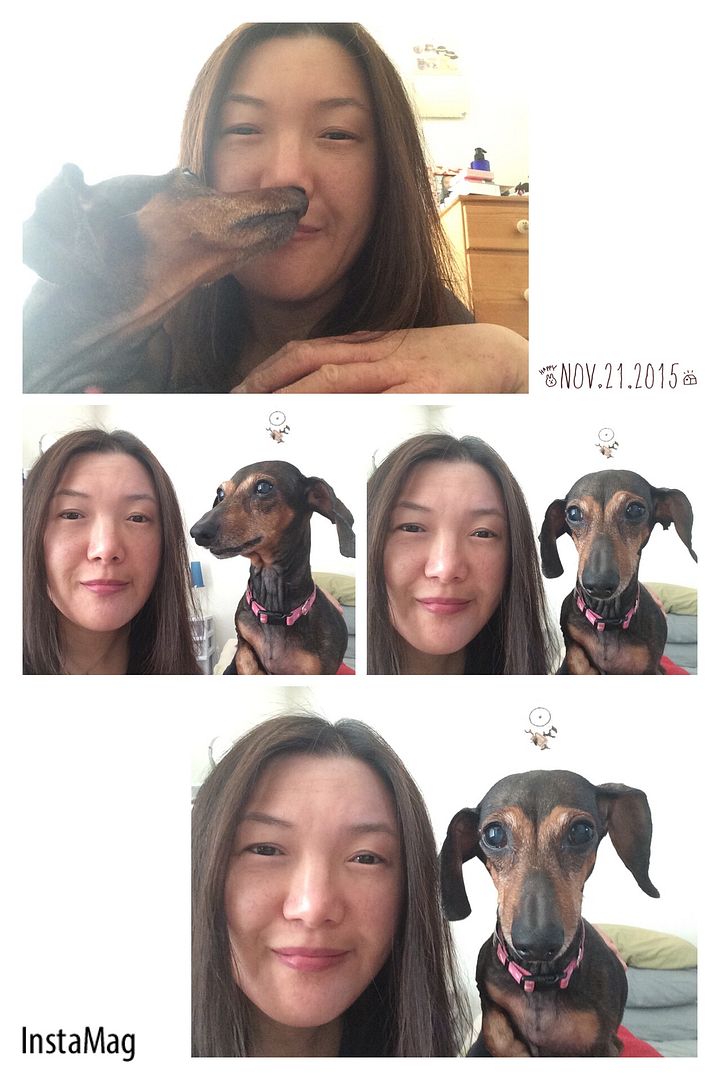 Selfie with my sweet baby.
I love how good Gigi is at the parents house. She is very well behaved, but they are all freaked out that Gigi would "ruined" their house. Whatever. Isn't she cute?
Merry Christmas. How cute is this pic. :D
We played ball the other day. It is always fun to play with her. To play WITH her. My cutie pie.
And look at the stickers. :D
**********
Here is a sneak peek of my November/December 2015 favorites. If I have the mood, I would make a fancier post.
There are many many products/companies that I use on regular basis and I may not include them here, but they have a special place in my heart. I may have forgotten something, but here are the ones I remember and worth mentioning.
Planner stuff:
Beauty stuff
Books
A Big Little Life by Dean Koontz. I got this in audible book. I think I bought it because it was on sale. I don't think I have read any books from Mr. Koontz. But I REALLY love this book. It is great! I may even try to read his other books.
In Death by JD Robb. I love this series and am currently re-reading the whole thing.