I am going to start doing the "shop my stash" for my planner supply instead of buying new stuff. That's the right thing to do. It will be hard, but I am going for it. I have plenty and I want to give them justice by letting them shine! Let me be strong!!!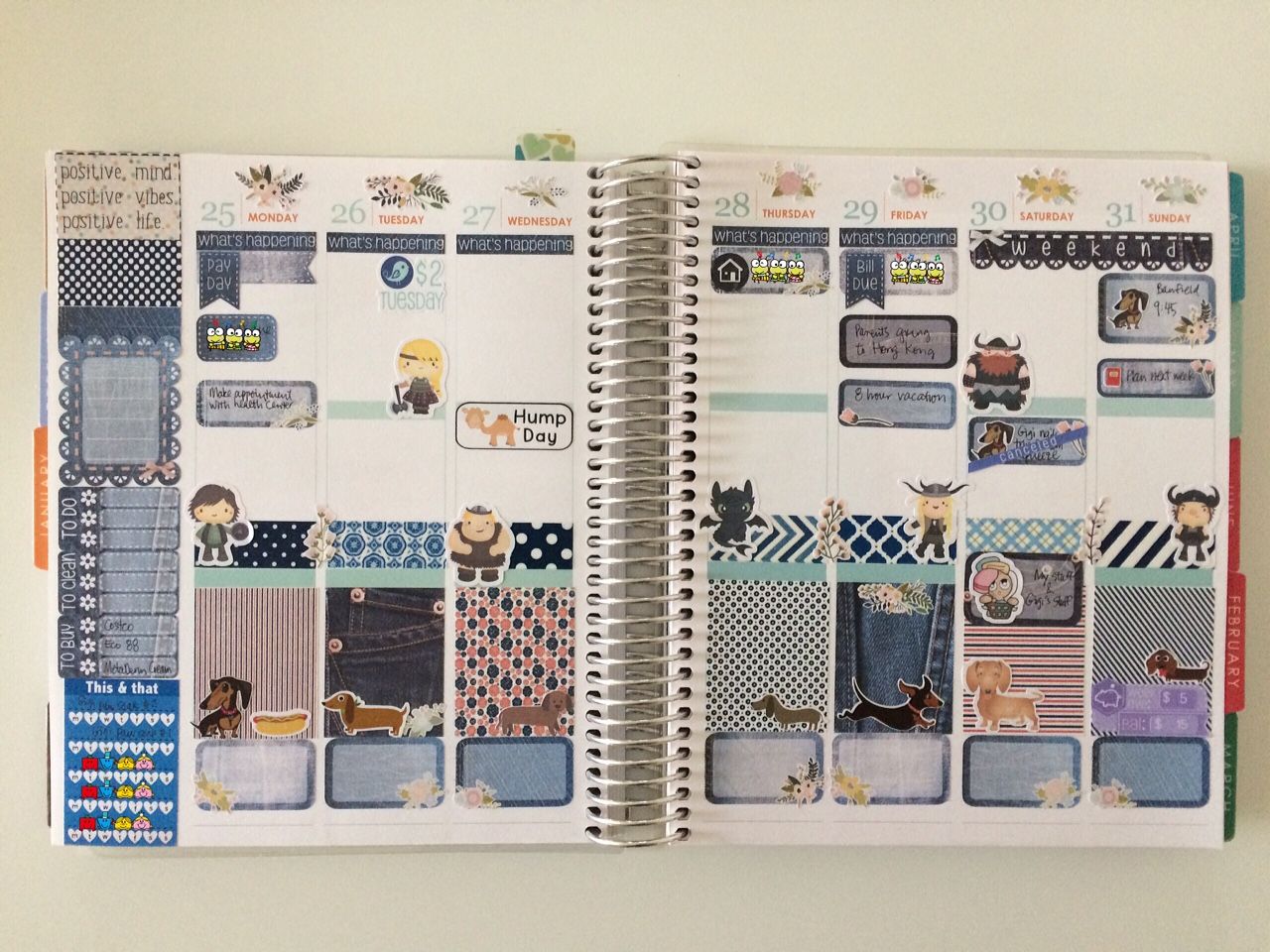 This is my latest spread. Mainly using Planner Chick denim kit. The others are from various shops. And of course I am including lots of dachshunds too. :)
Here are the shops I bought my stickers in this spread. They are all from Etsy.
Planning Made Easy
Planner Chick Designs
Tuki Buki
This Very Crafty Mama
Planner Kate
Heidi's Little Planner
kittikprints
Sweet Ava's Paper
The EC Planner Kit lady
Adorkablestickers