I am proud to say I have been using my
Erin Condren vertical planner
for a solid 6 months +. It is great. I love tracking things, planning and also having fun decorating at the same time.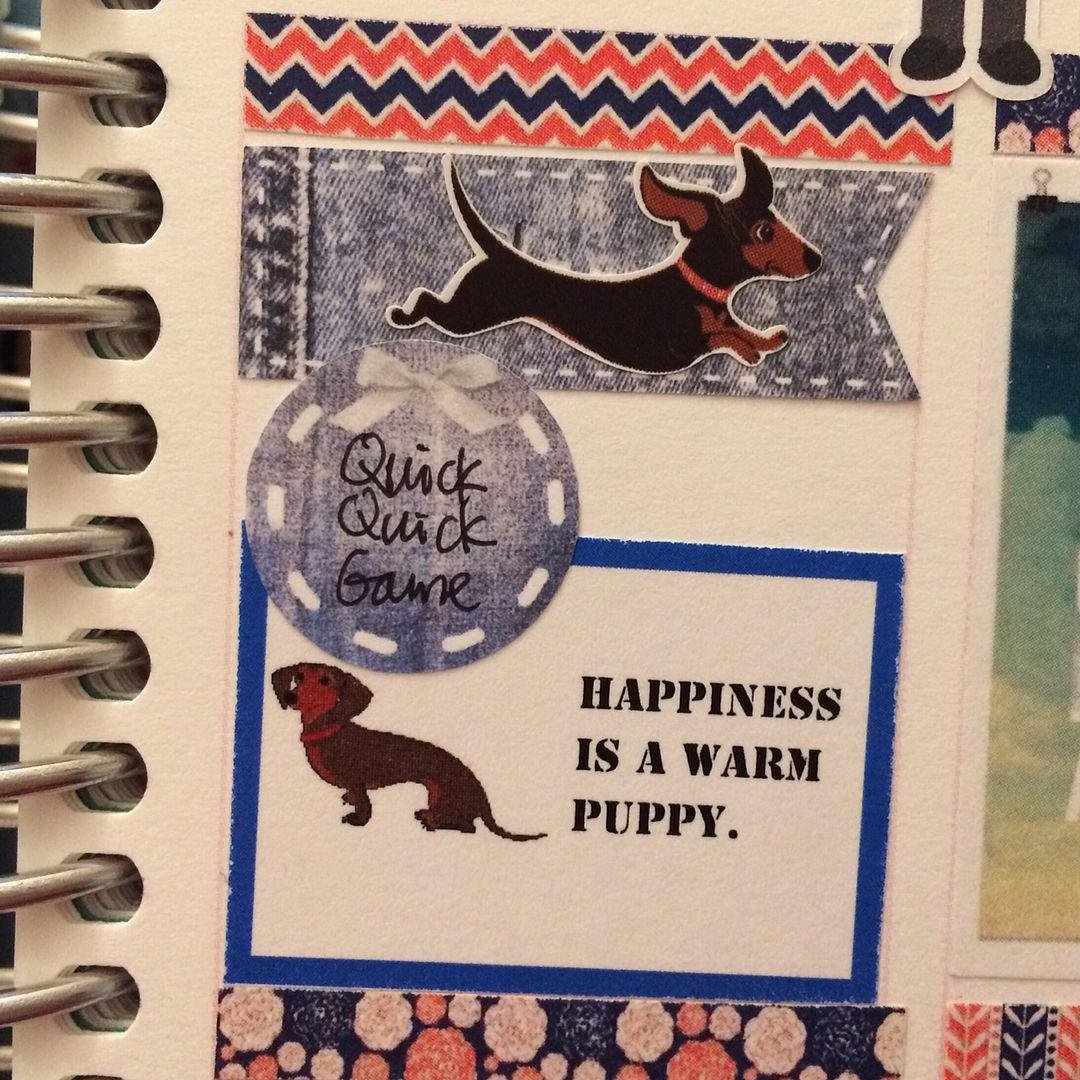 This part is my favorite of this week's spread. This week is Doctor Who. It was a great idea in my head, but it turned out ok. I used a lot of Polished Patterns stickers. The design and the stickers are good, but the paper is giving me some trouble in writing. Especially the embre box... it is either the paper is too dark (for my handwriting to show) or that the texture of the paper and my pen does not work on that paper. The lighter color works better. I use Pentel Energel in black. But otherwise the spread is not bad. Back to this cutie. The denim stickers are from
Planner Chick Designs
. The art (Gigi) is from
Doggiedrawing
. The box with the quote is made by me (using Word!). Here I documented playing Quick Quick game with Gigi. :) It is me training her recall with a game. She loves it.