Still love stickers. Always will. Here are some snap shots.
Gigi was in the mood to play ball last night... so why would I stop her? :) And of course I have to document it. Gigi was drawn by
Lili
and the sticker is by
Frank Hearts You
. The half box is by
Planning Made Easy
.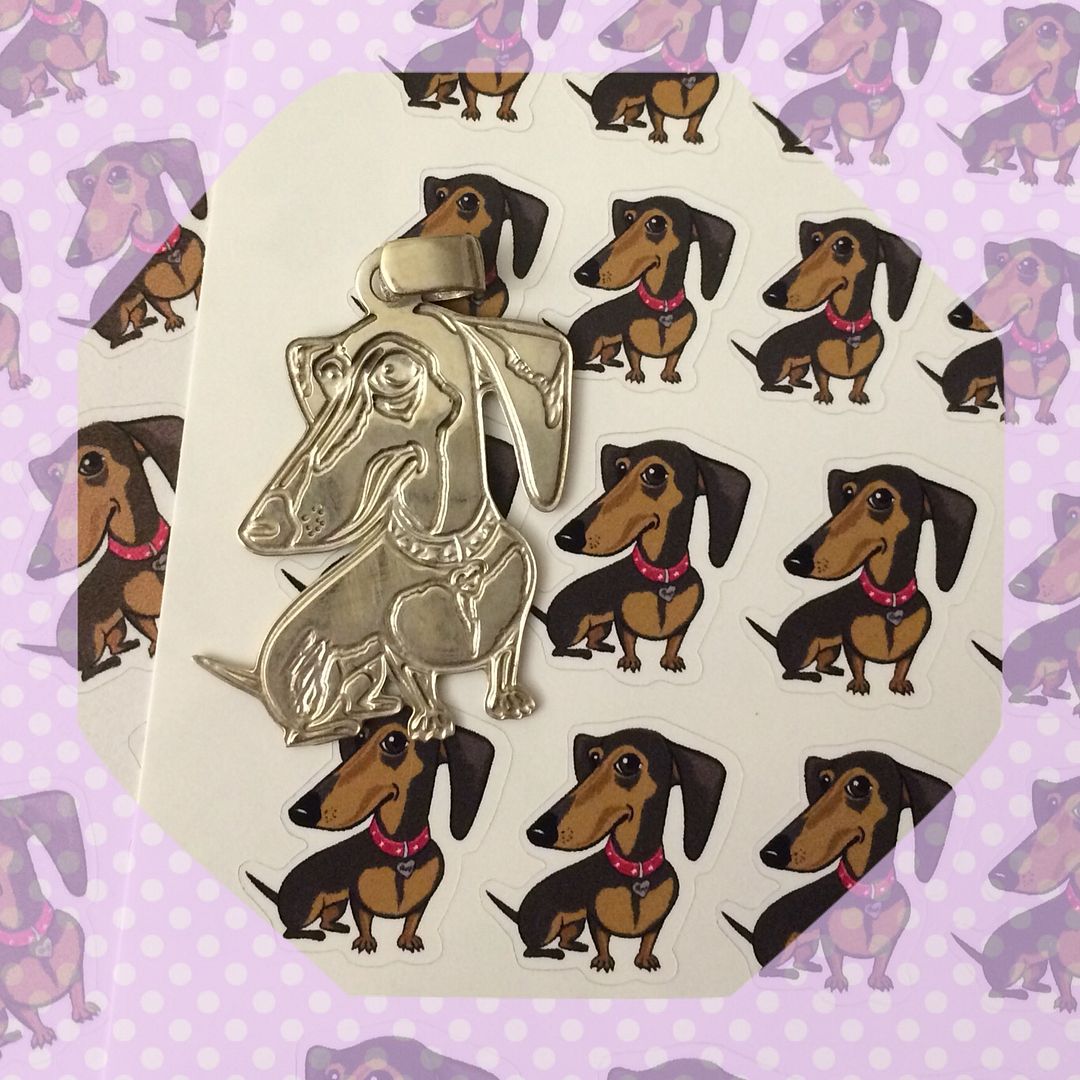 I am not obsessed. LOL. Pendant by
JewelryUDesign
. So cute!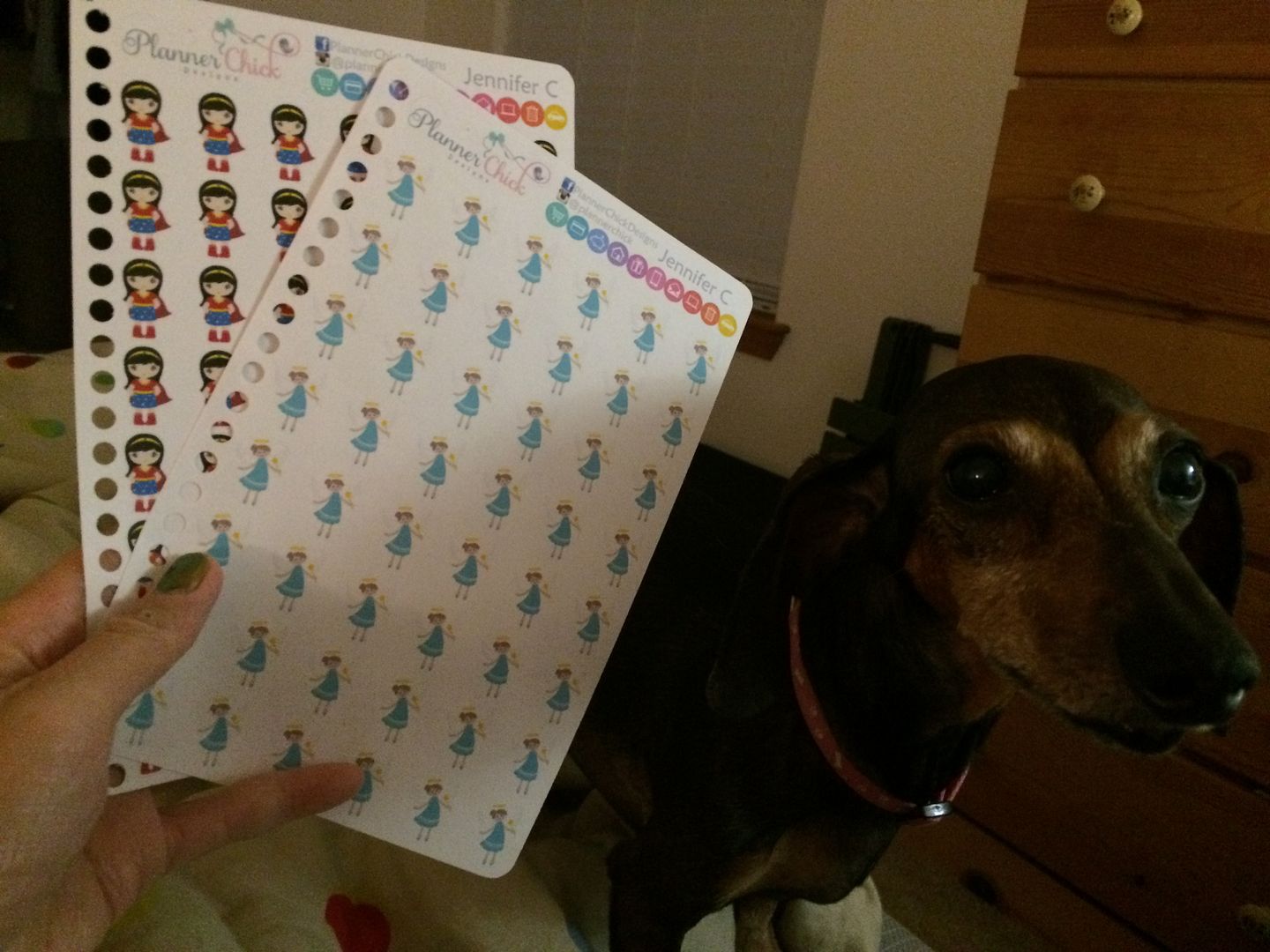 Custom from
Planner Chick Designs
. I have the angels and Wonder Woman (girl). :)