Just things that pop up my minds during the weekend and today. My mind can be very active and wild. It can be good and bad.
I like Colourpop's price point and their color choices and their packaging. But I do not love their formula. They are too dry or they are just not "my type"... just that I do not reach for them.
For liquid lipsticks, I love my Ofra Pasadena. It is easy to apply, feels good on my lips and I love this particular color. I did good in picking the color. It is always a hit and miss when you buy online. It looked one way on the screen and it looked a second way in the tube when it arrived and a totally different color on the lips. LOL.
Gigi will always be my baby. Just like human... no matter how old their kids are, they will always be that little baby.
I am sometimes scared for my health... but I am learning to trust in God totally. Don't scared of everything.
I like Crazy Rumors once I rediscovered it, but then I remember why I don't like it so much. It's very smooth in application and I love the flavor I picked (hot cocoa and plain), but after some time, I felt dry on my lips... that the lip balm is gone on my lips.
I need to get a grip on my financial. -- I enjoy financial freedom.
I need to be a better person. -- I am a good person.
I need to be more organized. -- I am an organized person. Everything is neat and have its own place.
I need to appreciate everything more. -- I show appreciation in everything.
I need to pray more. -- I love praying.
I need to have more quiet time. -- I enjoy spending time with myself reading, listening to music, reading and meditating.
I love my Gigi.
I enjoy planning and using all the stickers.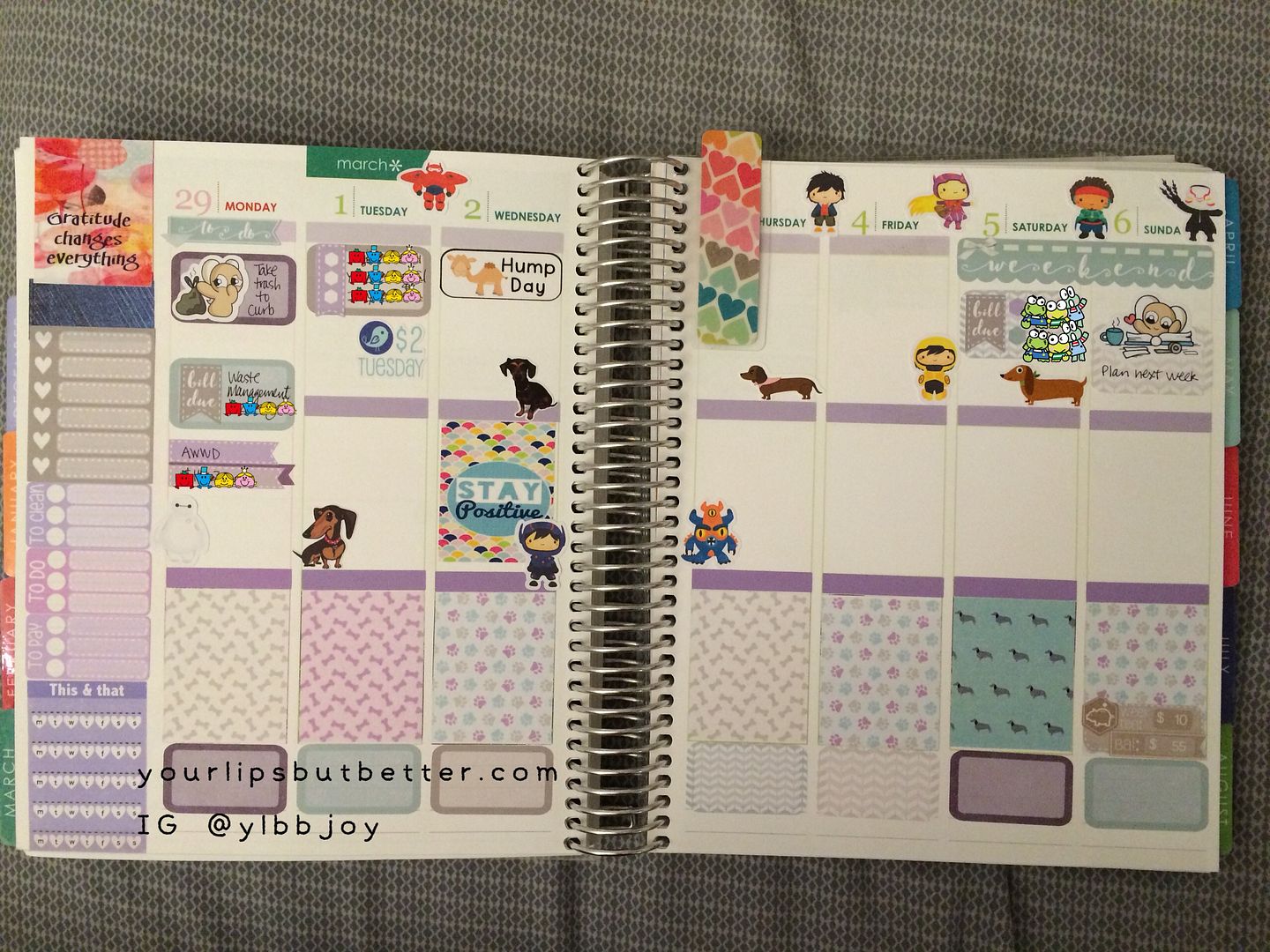 Oh geez. This is last week's spread. By yesterday it was much fuller. As I always started with a "base" and then I add on throughout the week.
Saw a rainbow. Actually saw it twice last week. Love them.
My new diamond ring. Ways to spend money. Isn't it cute? I like it a lot.