What a week!
The story...
This week Gigi was "off" and I can't really tell why. Like she is slow. Then on Friday we went for a walk. She yelped after the walk when I was trying to take off her Wonder Walker. The clasp is close to her armpit. I was a bit annoyed as to why she was complaining. Then yesterday (Sat), she yelped again when I tried to put a jacket on her (through her nose). That's when I realized there is something wrong with her. And of course there is nothing with Banfield. :( Fortunately, there is a spot at Cascade Pet Hospital. We did xray and will know more definitely on Monday. Because radiologists don't work on weekend. She seems fine when she is walking on flat surface, so I let her do that a little. And I am afraid of picking her up, because I am not sure exactly where she hurts and how I should carry her. It seems it is more around her neck/shoulder area. She is taking 3 meds. I had a hard time feeding her her med. But I found egg yoke works great with her. Sigh. I thought she is one of the lucky dachshund that will not have any back issue.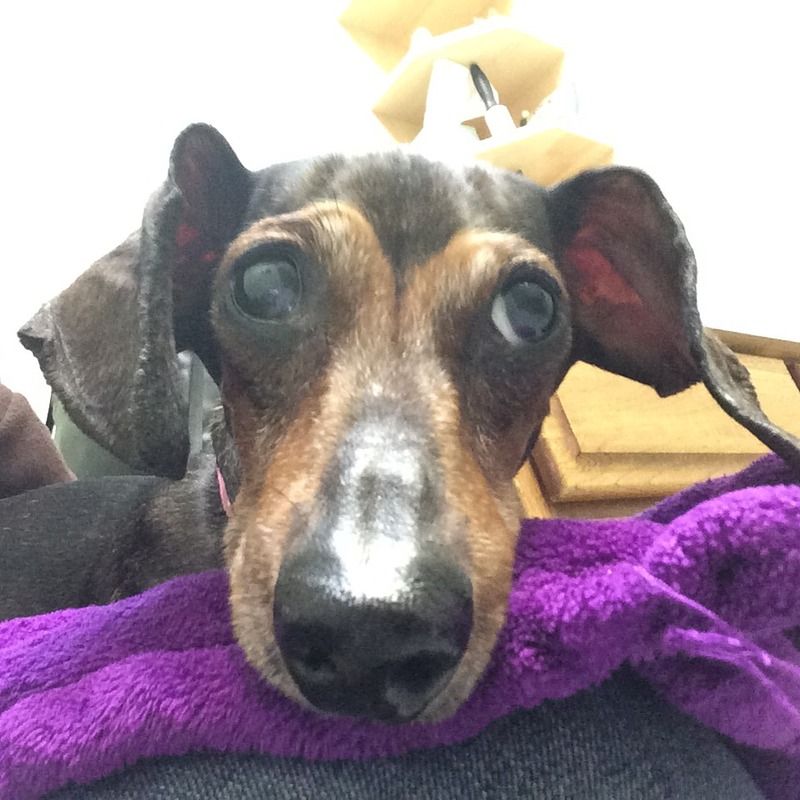 At the vet.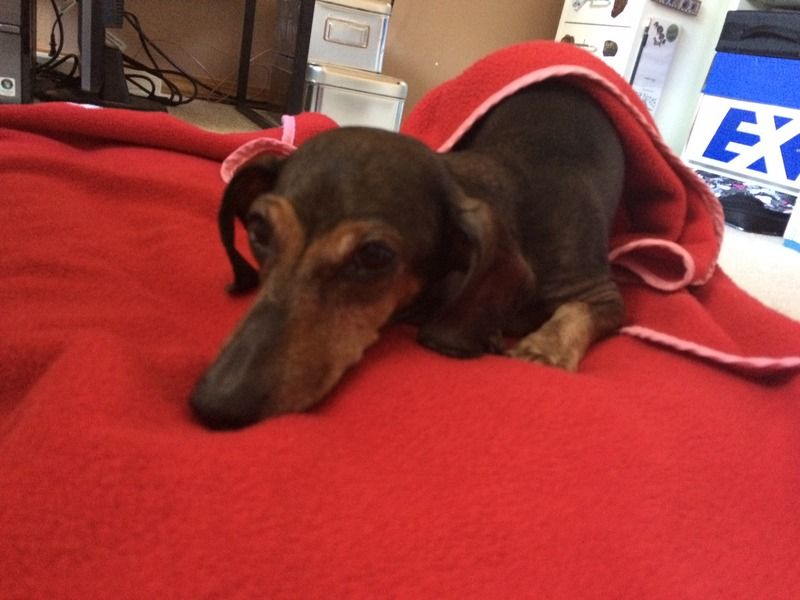 At home resting.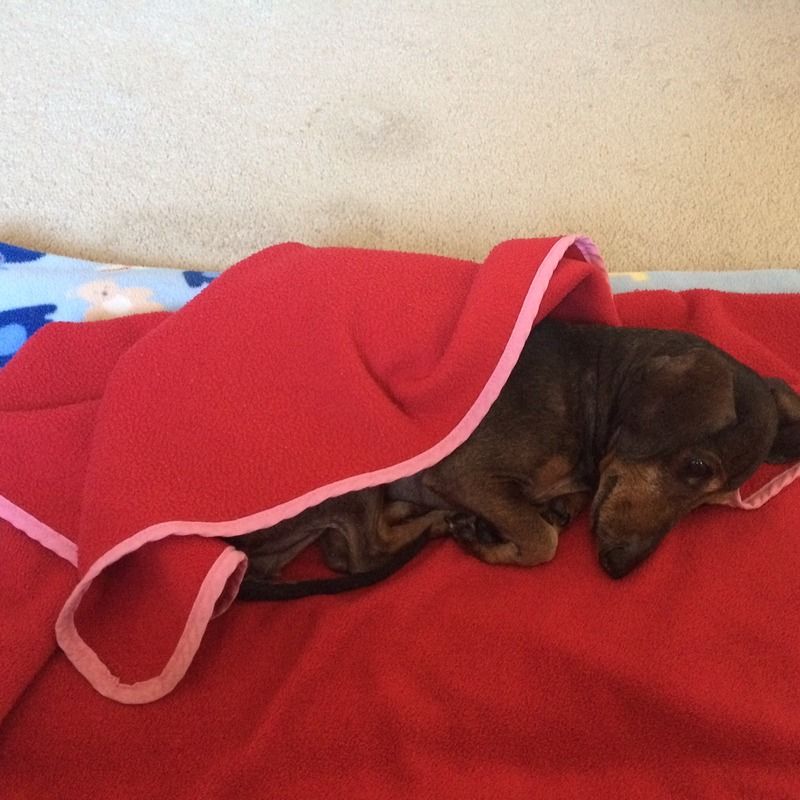 My sweet baby.
Earlier this week. She chose that far away spot to do number 2. LOL.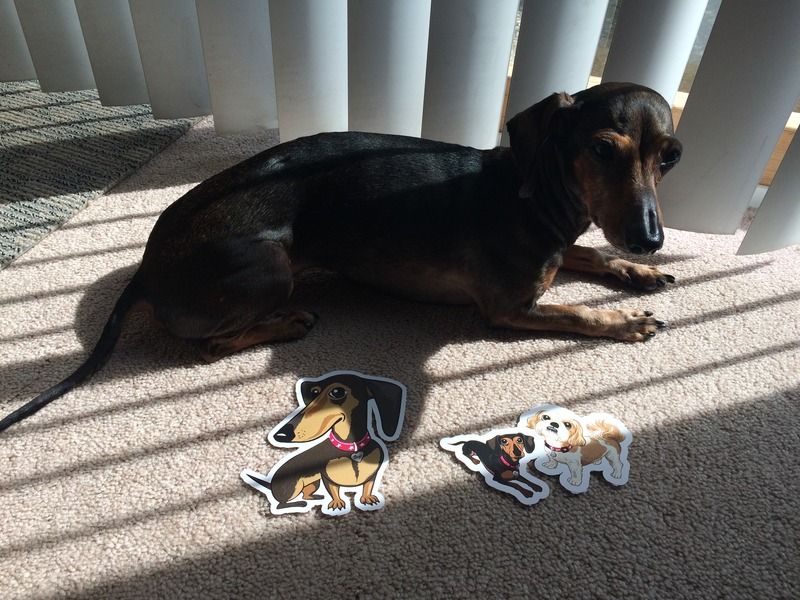 This morning enjoying the sun and the cutout I made. So cute!!!!!
So I finally bite the bullet and got a Silhouette Portrait, because when I was browsing the net, it was on sale, so I just bought it. And since then I also got me a printer (and the ink is more expensive than the printer itself). It is so much fun. I downloaded the software before I even got the machine and after I ordered it, I started seriously watching YouTube videos. So I am doing ok with this toy. Still need to name it. ;)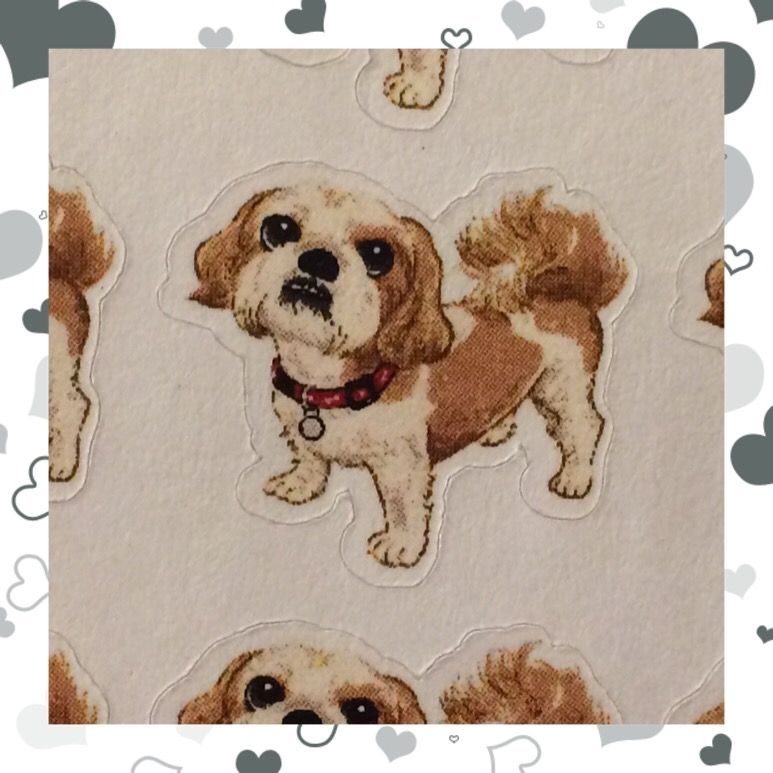 This is my third or 4th cut. The first one was a fail, because of wrong cut center. The 2nd one was ok, but not the best. The 3rd one I didn't put the blade in correctly, so nothing was cut. LOL. So this is the 4th.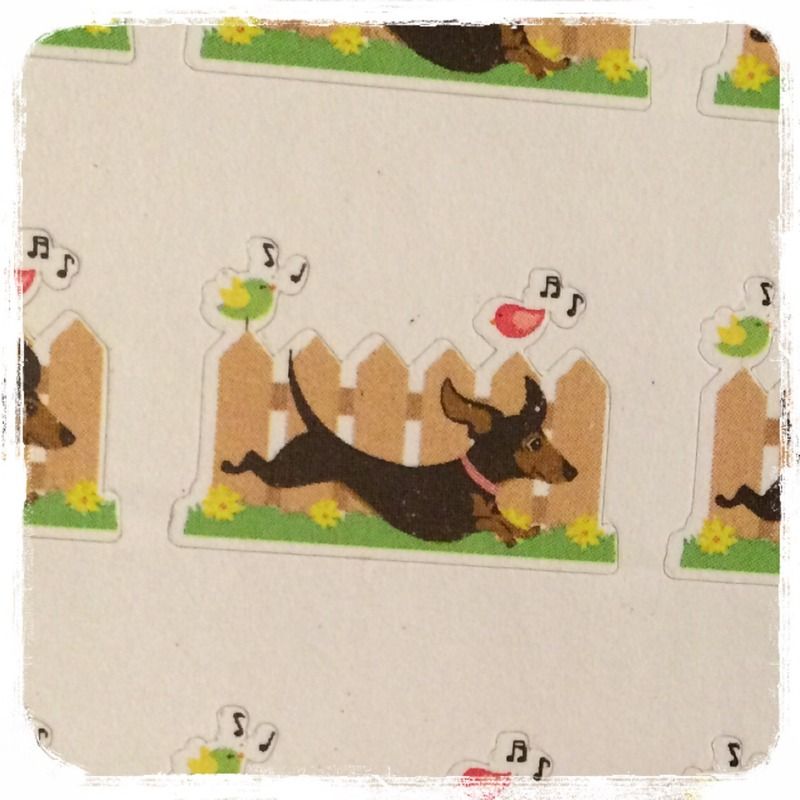 This is my favorite. My favorite "compound" image I made and sticker I cut. :) So adorable. Made with clipart I bought and image drawn by doggiedrawings.