Hello! This weekend was crafty for me. Lots of sticker making. Still trying to find my perfect layout and if I want to sell at all. I'd like to sell (if) dachshund stickers. Not selling Gigi stickers though, but dachshund clip art.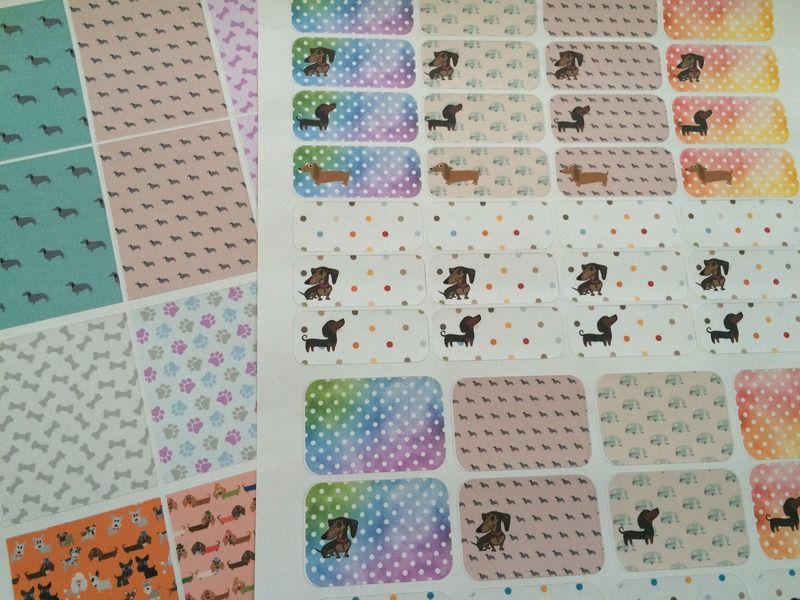 Here is an experimental set I made. I love it. I made another set, which I tested below.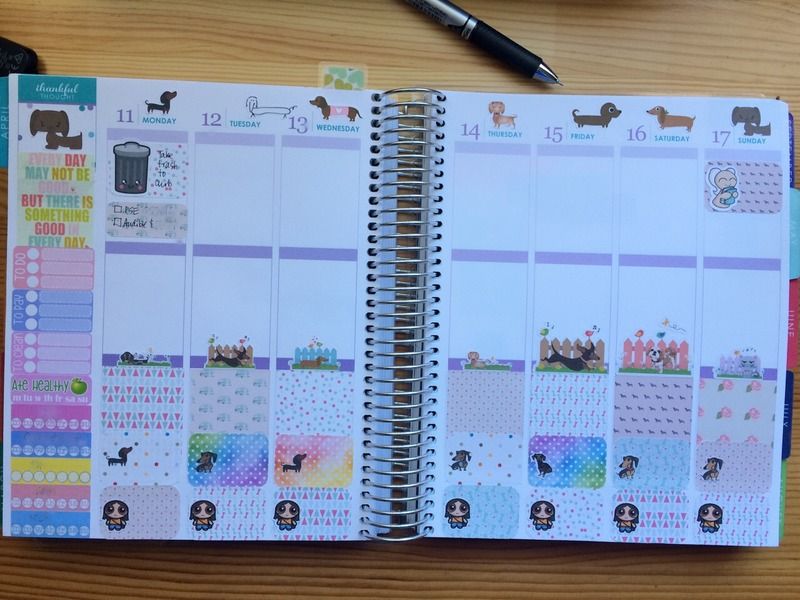 The majority of the spread is my stickers. The only ones that are not mine are left side bar starting from the little pink check list and all the way to the bottom. Those are from Planner Chick Designs. I have figured on the main body of the spread, I need one half box for me and one half box for Gigi and the rest can be decorative or whatever. I mostly decorate and tracked stuff I have done. It works for me.
I have bought my first Happy Planner! That's for 2017. I heard the width is the same as EC. So that should work for me. HP is $20 with coupon from Hobby Lobby and now that I can make my own stickers, it's awesome. I am excited. I have use this EC from July 2015 until now. That's not bad at all!
Gigi is doing well. So well that she jumped on the sofa multiple times. :( She won't listen. I SCREAMED no and she kept going. :( WTF. I gave her a stern lecture. But it still didn't work. But I am happy she is doing well. She had her comprehensive exam, it was fine. Her kidney number is slightly elevated and she is back on kidney diet. What? Whatever, she likes the food, so I let it go. And on the way to pick her up (I think)... some dummy tried to kill me on the free. When is it ok to switch 2 lanes at the same time and ignoring if there are cars next to you?
We met up with some friends on Sunday. It is tiring with little kids... I mean toddler under age of 2. I got tired just hanging out with them. LOL. Gigi was behaving so well. We were at Mill Creek Town Center outside of the Starbucks. Lots of outdoor sitting. Weather was great. Lots of other dogs and kids too.