This weekend has been busy and painful. I took Friday off, that was nice. Ran errand, made stickers, hang out with Gigi etc.
Why? Because "he-who-thinks-he-is-god"'s house's grass is growing really long. And WHY does he not get a lawn mower before he left? Selfish? Sadistic? Stupid? All starts with "S" and I have no answer and don't want to put blame on "he-who-is-holy-so-he-believes". So being the only one who has a spine (because the roommate is stupid and has no common sense and other dirty words), I went there with a wacker and wacked the whole frucking yard. I do not recommend it. Those are not made to do that kind of job. But my car is not big enough for a lawn mower... that's the only way to be responsible, stupid and amazing. Almost immediately after I did that, my left arm started to lose its feeling. Not like numb, and it's not like I am sore yet... but like I am losing control of my arm. My right arm is better. It is not a pleasant feeling. The "numbness" slowly started to fade and the soreness started taking its place. Then on Sunday, the soreness fully kicked in. I am in so much pain. I didn't say a word to anyone, because they don't deserves to know about it. Whatever.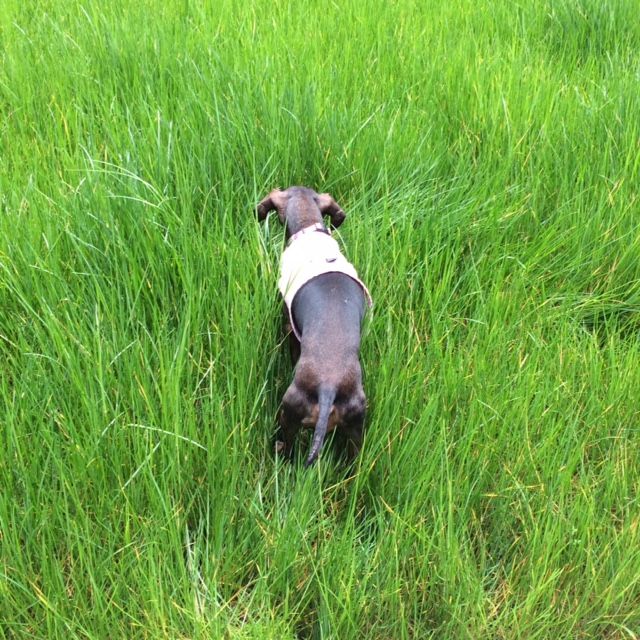 That's the jungle. It is taller than Gigi.
My arm is still sore today.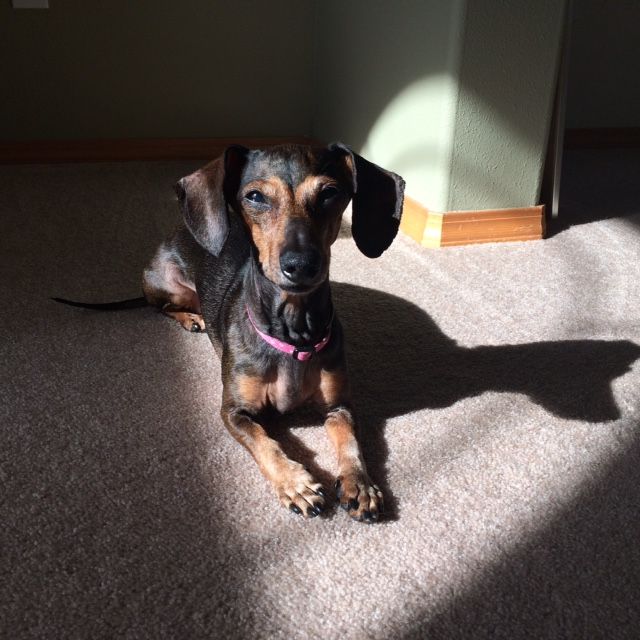 The cutie is soaking up the sun. I am letting her have more freedom now. She likes to jump no matter what. Bitch.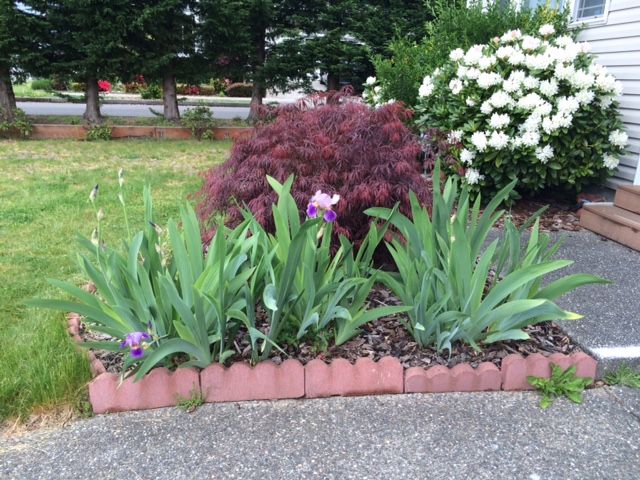 "His-highness" chopped these all down a few months ago, and it's now fully grown again WITH FLOWERS! Last time around, there is no flowers, but they are pretty. I get all the credits for keeping that area nice. Though there are some weeds now.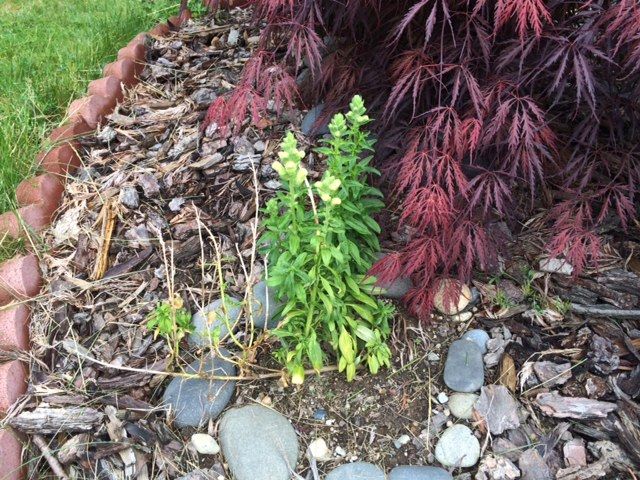 I replanted this cutie. It was on the edge earlier and came from nowhere, but it was so nice when the flowers are here, so I moved it. It's crooked, that's why it's not in the center of the "ring". Again, credits to me only. The Japanese Maple is growing nice and strong. Credits to me only as well.
I have used a whole box of sticker paper to practice and play and I am getting a much better understanding in making stickers... here are SOME of my creations. I now have a big lovely clip art and a big stack of stickers. LOL. I still have no shop yet, but I have locked in the name in Etsy and IG. It is Red Dachshund Sticker Shop. Not sure if I want to have a shop yet.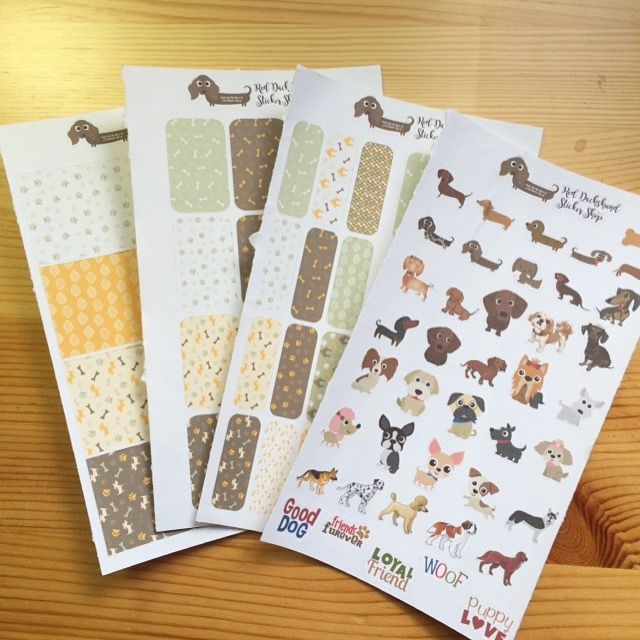 This is a doggie sticker set I made. This first sheet is for me only, the pic below is the revised version that I can sell.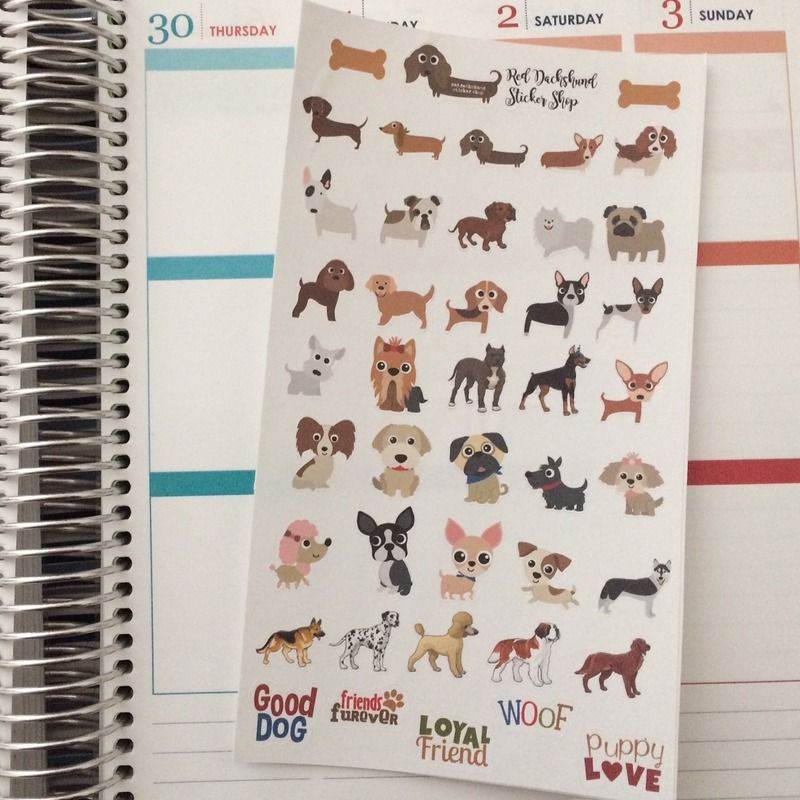 This sheet has a lot of variety of dog breeds. I LOOOOOOOVE IT.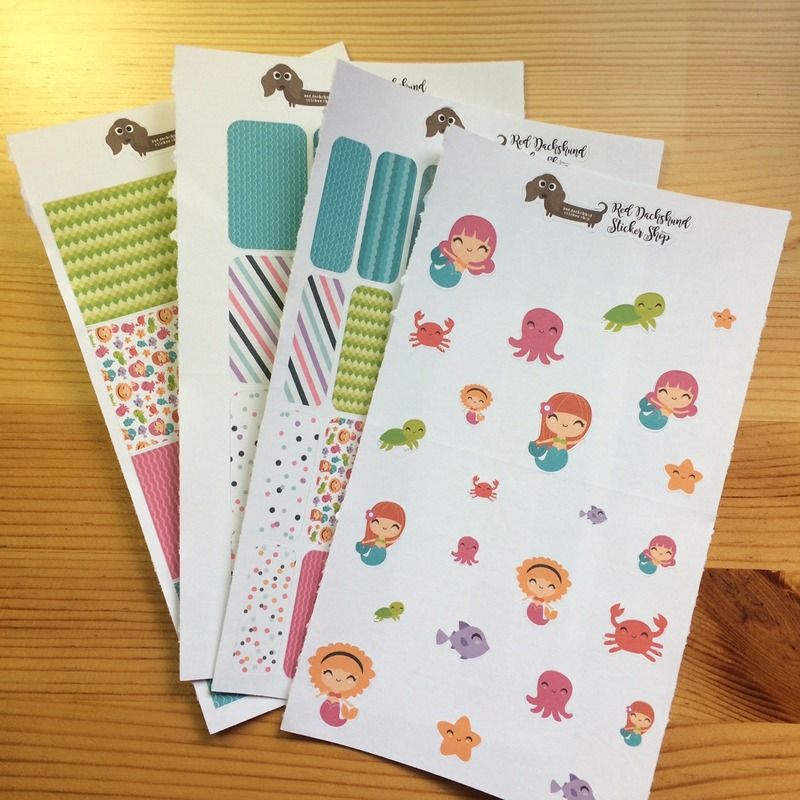 A mermaid set.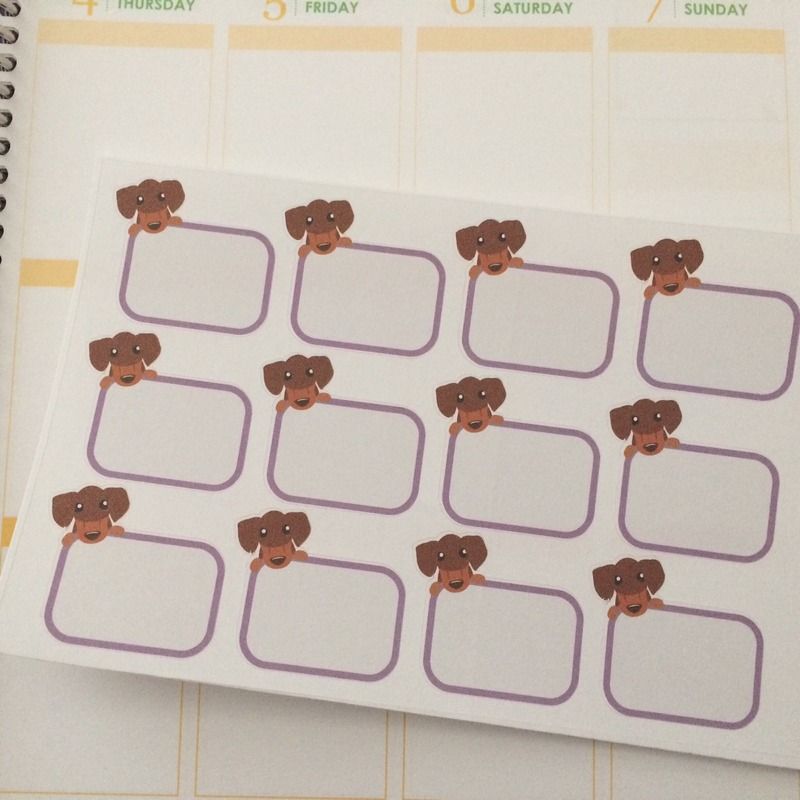 An another dachshund box.
Really enjoy making and using the stickers. Woohoo.