Gigi became part of the family in 2003. It took me awhile to finally decide to have my own little girl. It was not a rash decision. I knew she would be a Gigi before I had pinned down on the breed and I am lucky enough to have a little girl that fits the name perfectly. She is always my priority. There are many times I felt I was a bad mother and that I could have done better. But I always put her first. We have done lots of dog training class and turns out both of us really enjoys it and we made lots of friends via this channel. We also made many friends via internet (forums etc) and I am thankful for that. Even though the internet can be a scary place, but we are lucky enough to have met lots of decent people. I got lots of push back from my father when I decided to have my own little pup. We didn't even live together then. But now he loves her a lot. I know all dogs are different and so are humans. So everyone's story and situation will be different and unique.
This whole introduction is to bring out that the roommate now wants her own dog. Which is totally fine if we do not live together. But knowing her personality, she would probably be cheap and use the "family" card if things don't go her way. And what if Gigi does not like the dog and how will things go with a new introduction. There are MANY concerns on my part. Mostly due to the fact that the roommate is a cheap ass and I don't like her. I don't know. But my main priority will always be Gigi.
We went to Starbucks with friends on Saturday. This SB has lots of outdoor sittings, so that's perfect. So there are 3 adults and 3 kids (a human toddler, a cat and a dachshund). Cherry (the cat) stole all the thunder. LOL. Because she was on a leash... but Gigi was very well behaved and I am very pleased with her. She got a new bandana from Cherry's mom. And I gave a huge bag of beauty stuff to the toddler's mom. It is all good.
Sunday I went and watched The Secret Life of Pet. It is very cute. I enjoyed it a lot. And if you are a pet owner, you will probably love it even more.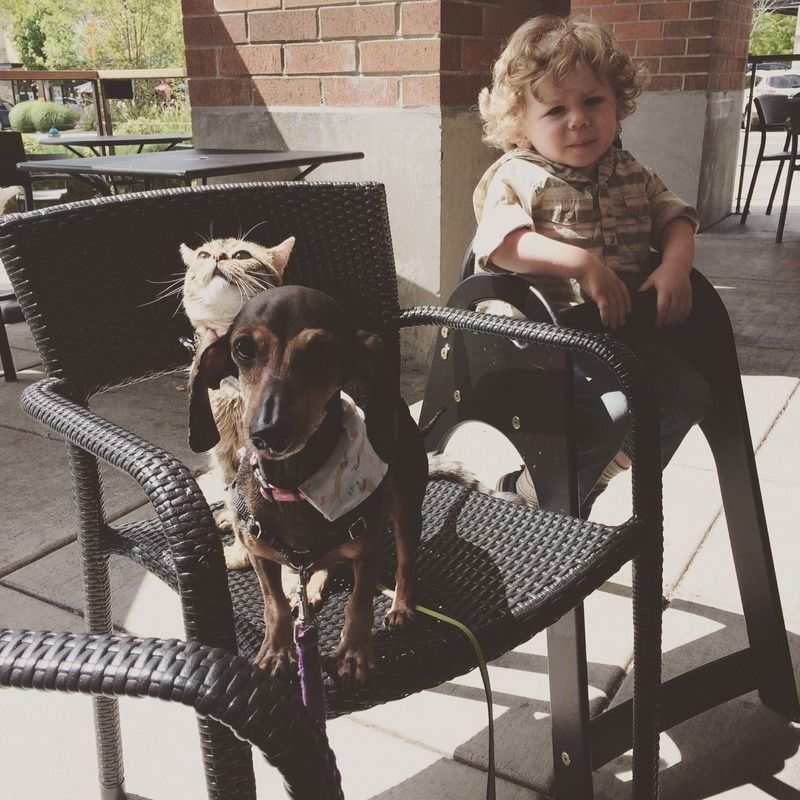 The 3 amigos.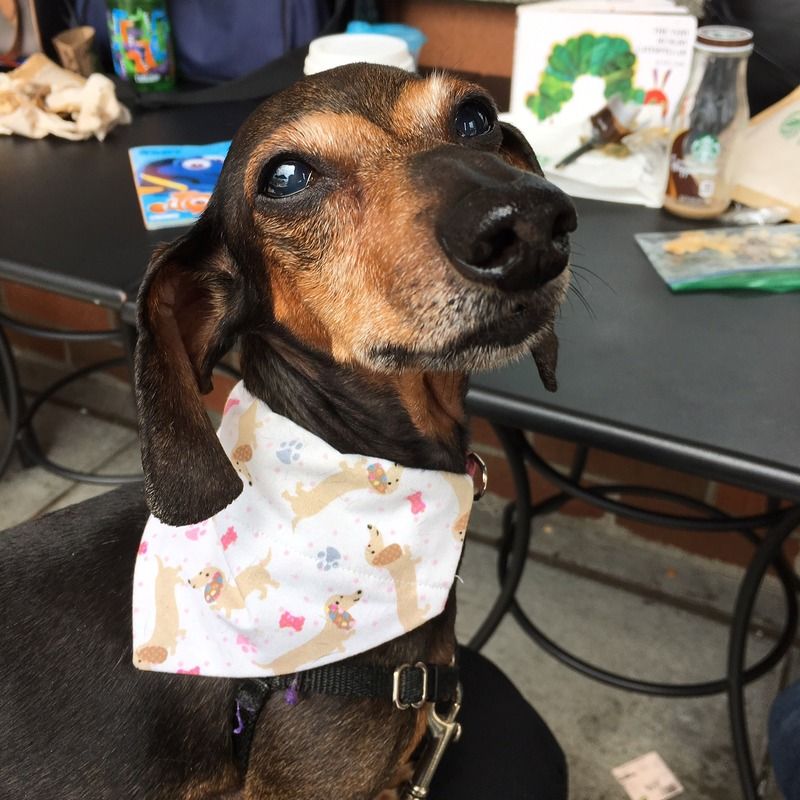 Gigi and her new bandana from Cherry's mom.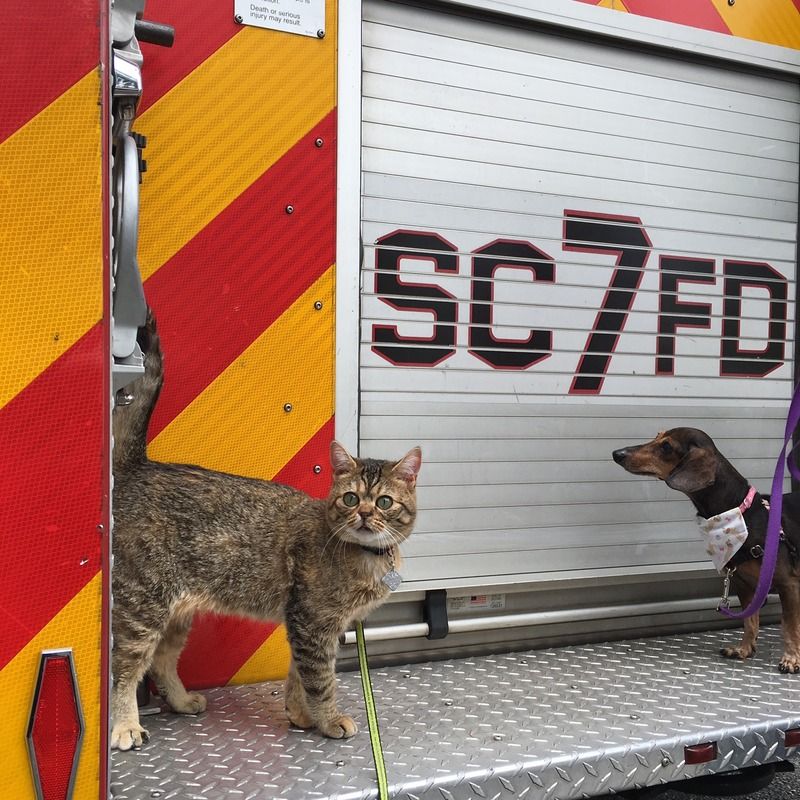 The furry kids at the back of the fire truck.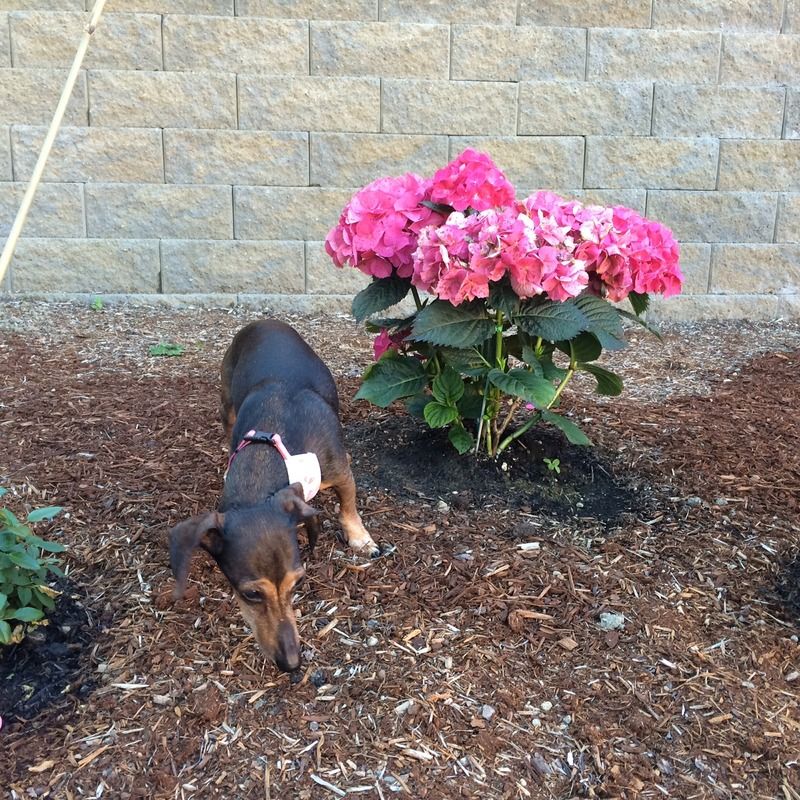 Gigi and flowers