The Independence Day has come and go. I am glad there is no more firework. I am grateful that Gigi is not afraid of it. But I get nervous about the sound and whether it will burn down my house. :/
Gigi decided she didn't want her breakfast (canned Kidney prescription food) on Saturday morning. She would take a particular treat though. And she appeared to be wanting MY food. She end up having some scrambled egg for breakfast and some fruit. That evening we went to our parents' house for party. She was a very good girl. There were lots of people. She was a little lady wearing a hotdog outfit. haha. She had steak and some fruit for dinner. Then still not entirely in the mood for her food on Sunday... so we extend the "cleanse" for another day. She had some whole food: egg, meat and fruit. But no poop for the whole 2 day. But considering she ate considerable less. She probably lost another pound. Sigh.
Yesterday we just stayed home most of the time. I did went to Starbucks and Whole Food to get dinner (salmon). It was great. I did work on my planner, made stickers, binge-watched a bunch of Leverage (love that show... Elliott!!!!!!!!!!!!!!).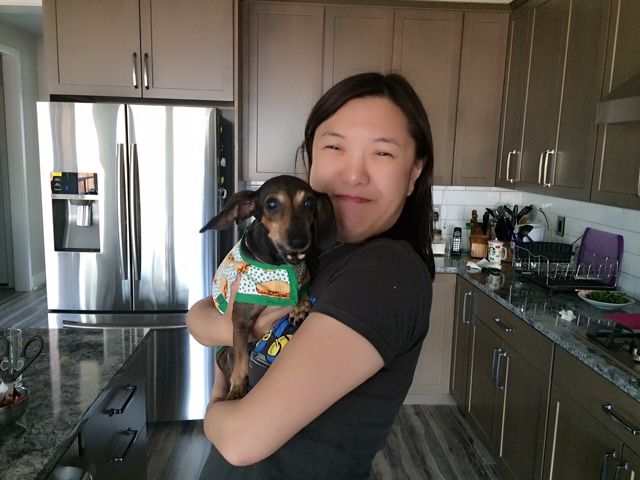 Us at the party. I love our stupid expression. LOL.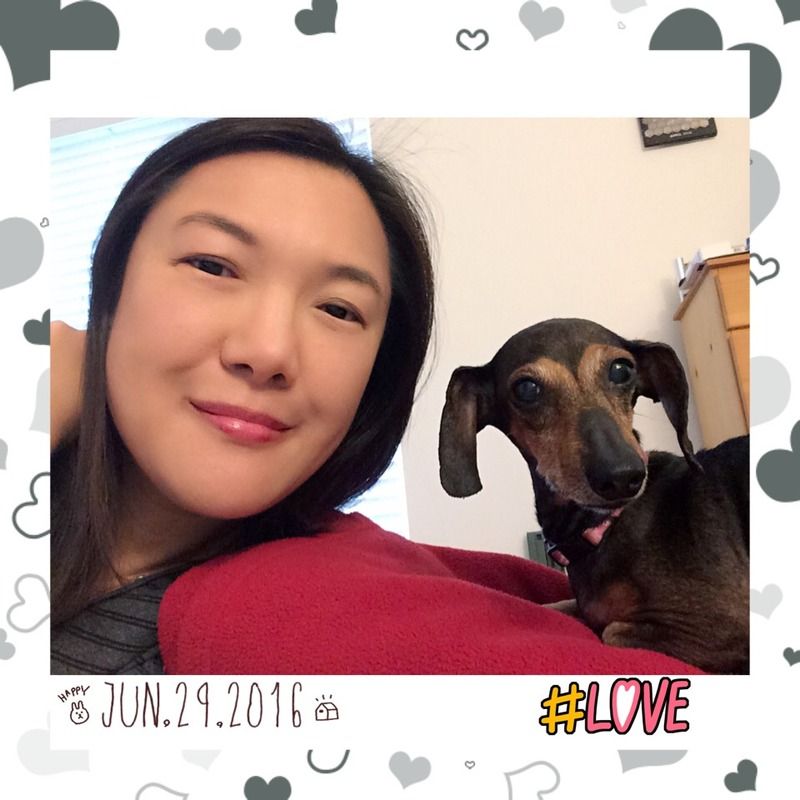 A random pic from this week.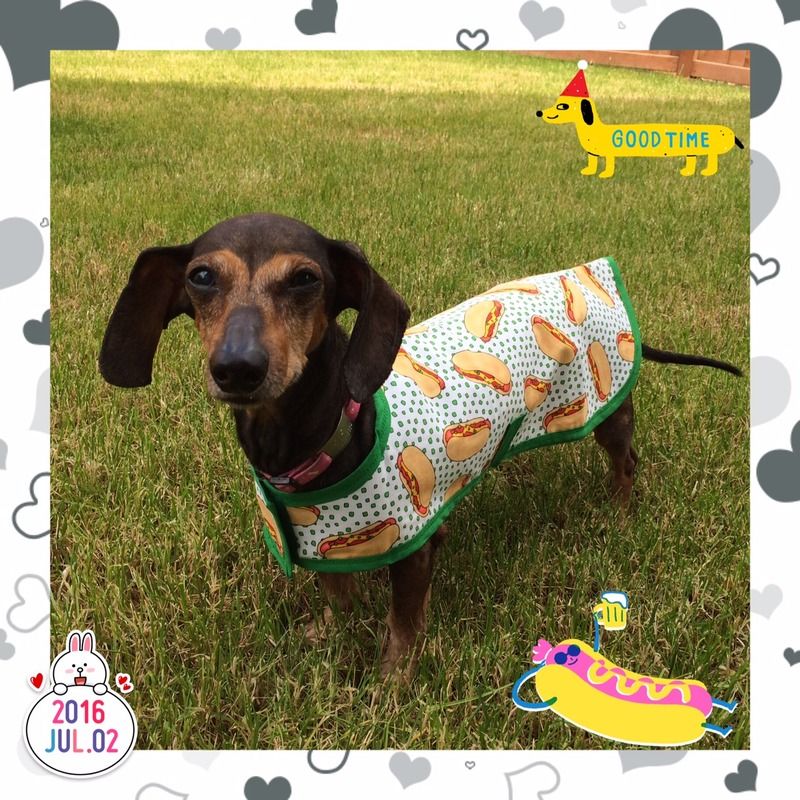 The hot dog.Got her this outfit when she was 2 or 3, I think. So cute.
Annnnnnnnnnnnnnnnnd... my eczema is sneaking back. I am so annoyed. It's been 2 weeks now. I get itchy everyday. It is not "too" bad yet, but I am doing all I can to help. The emu spray from Montana Emu Ranch seems to help. And the lotion stick from Rocky Mountain Soap seems to help to coat my skin. Just need to find the perfect combo to make it work. And I made the sticker below to track. The rake is for the itching. Sigh. Gah.
I have made lots of stickers... maybe I could post some pics here later on.