Just some pics of what's going on. My favorite way to blog: show and tell. :)
I bought Harry Potter and the Cursed Child on Sunday and have been reading it slowly. Trying to stretch it as much as possible. So far, I am kind of surprised of the story line and I enjoyed it so far.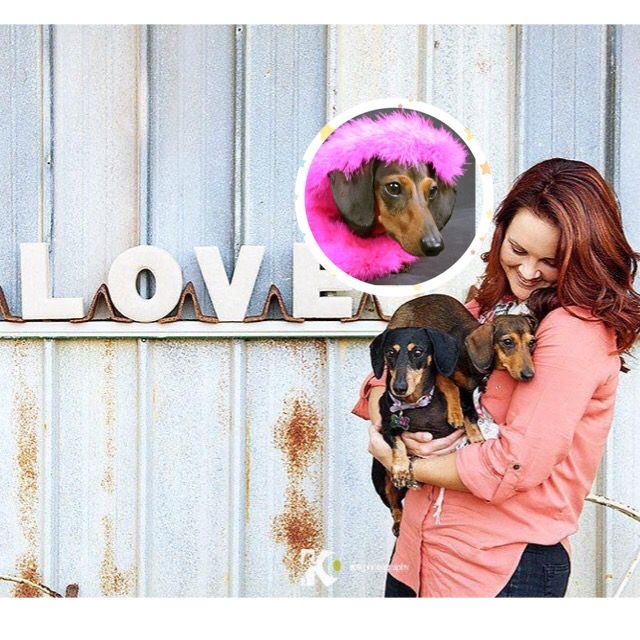 Found this pic again. And added Gigi to it to show the resemblance of the 2. That little red girl REALLY look like Gigi. I believe in the world there is at least one person that looks soooooooooo much like you. Because there are only so many bone structures in the world. Just a thought.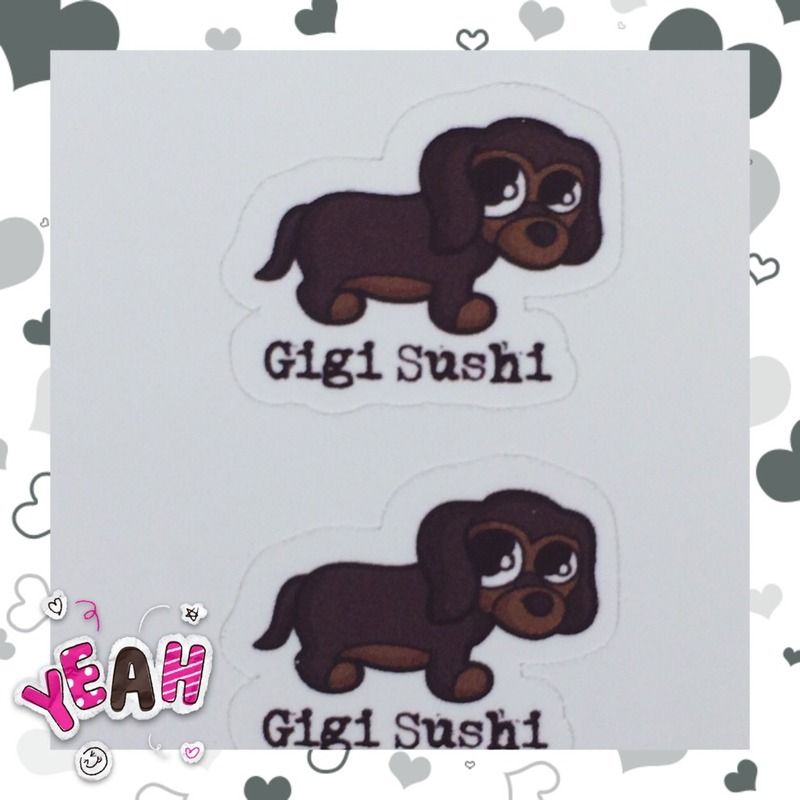 Received my custom order from Adorkable Stickers. This is one of the four designs. It is not an exact dupe. Her style is rounded. But this one the eyes is very much like Gigi. The body could be a tad longer. The color is good though.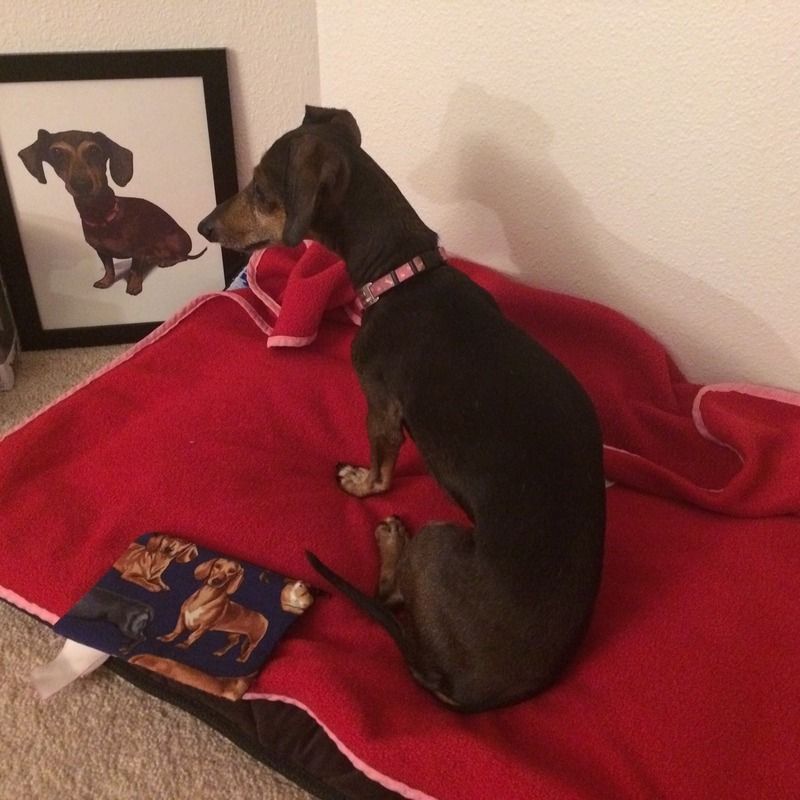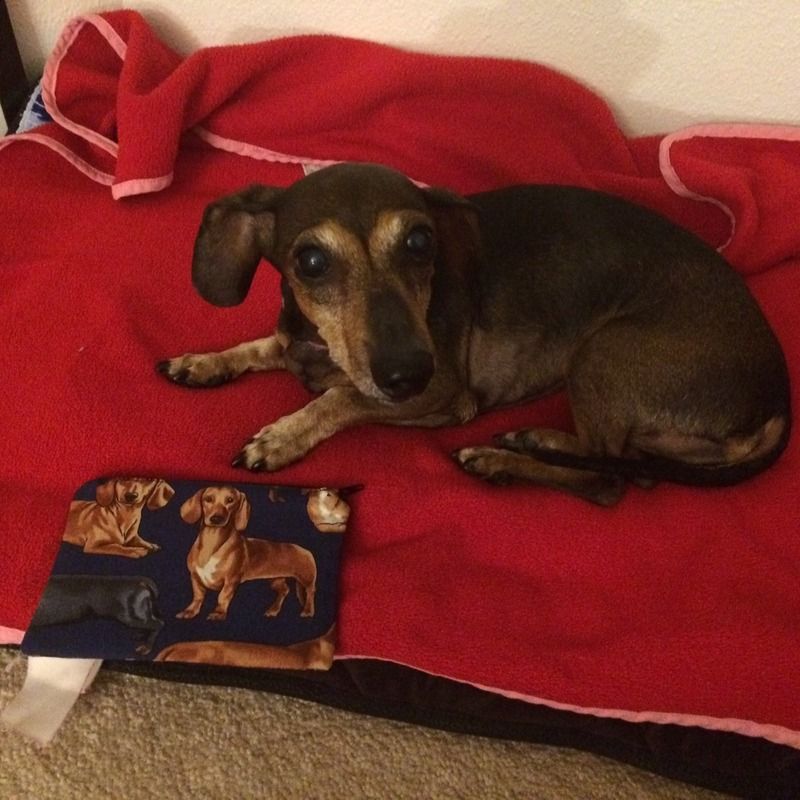 Being a bag lady, I bought a new dachshund pouch and it arrived. Cute, right? :)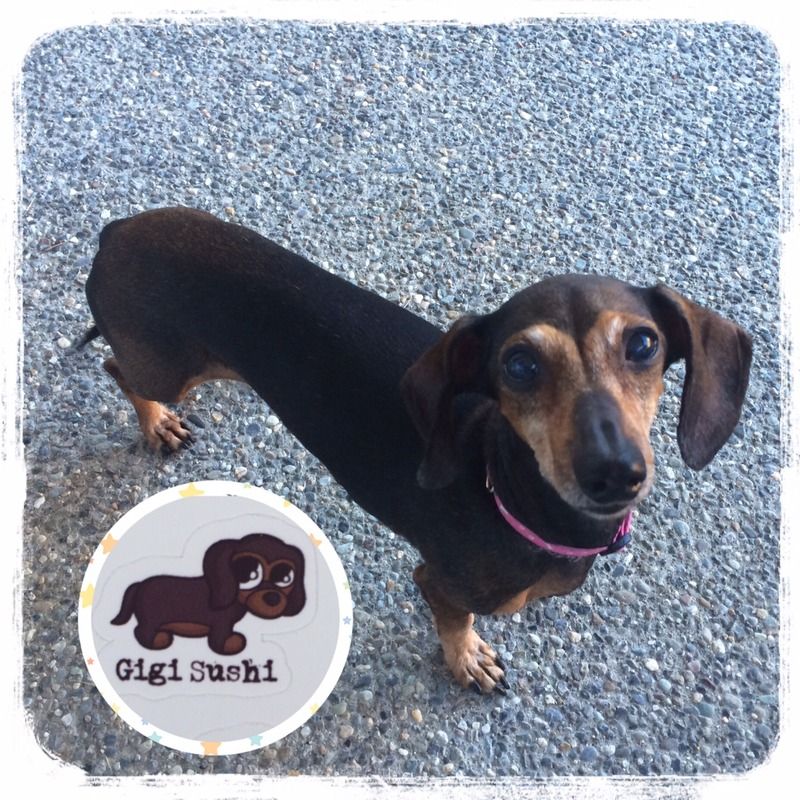 Another pic of Gigi and her drawing.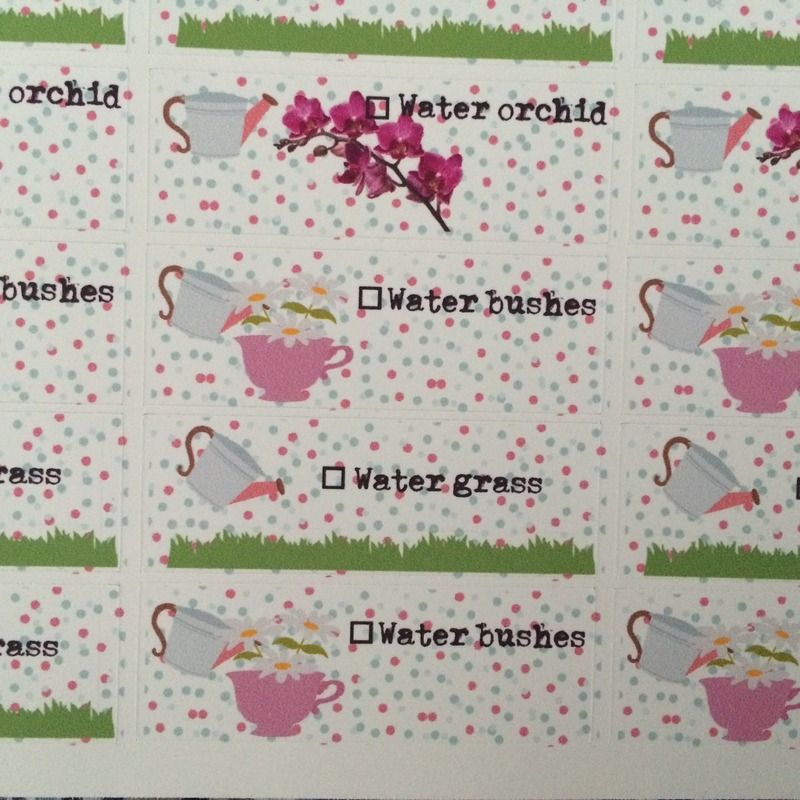 Some new stickers I made. Because the parents left for a trip and the father wants ONLY ME to do all the gardening work DAILY. It is really just watering, but DAILY and ONLY ME. I find that unfair that I have to be the one who do everything. I try not to think about it. And I am telling myself it's because he finds the roommate totally useless. But in real life probably because he hates me.
The stickers are cute though, right? I only have 2 stickers order so far. Haha. I didn't advertise my shop so I can't expect much. I love making stickers for myself though. :D